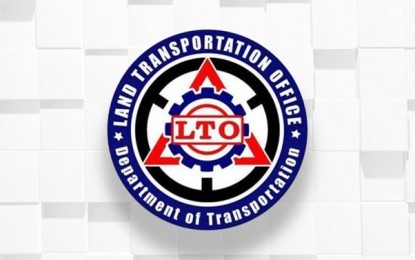 MANILA – President Ferdinand R. Marcos Jr. has named lawyer and businessman Jose Arturo "Jay Art" Tugade as the new Assistant Secretary to head the Land Transportation Office (LTO).
After taking his oath of office before Transportation Secretary Jaime Bautista on Monday, Tugade vowed to implement reforms within the agency and improve service delivery to the people.
"We are partners for progress, advocates of safety, and must be champions of excellence and efficiency. Foremost, we need to remember that we are in the service industry. Hence, we need to focus and improve the quality of our customer service to the public," Tugade said in a statement.
As the new LTO chief, he has likewise highlighted promoting intensified road safety campaign as one of his top priorities.
To do this, he committed to further strengthening the presence of LTO enforcers to properly implement transportation laws and traffic codes.
Aside from improving the quality of service delivery and promoting road safety, Tugade has committed to stamping out corruption within the LTO ranks.
He pointed out that one way to address corruption is to limit human intervention in various agency transactions through digitalization.
"In order to address corruption, we will take steps to improve transparency and reduce, if not eliminate, human intervention. To this end, we shall exert all efforts to digitalize our agency," he said.
"What we can assure everyone is that I am an obedient soldier. I will perform and execute tasks assigned to me with passion and efficiency. I will work closely with Transportation Secretary Jaime Bautista to ensure that the direction and marching order of the President of further developing transportation will be delivered," he added.
Tugade is a prime mover in the transport and logistics service industry. He graduated with a Bachelor of Law from San Beda College Manila in 2010. He spent his undergraduate years at the same school where he graduated as valedictorian with a Bachelor of Arts and Science in Business Management and Entrepreneurship in 2003.
New ARTA Director General
Meanwhile, Marcos also named former Anti-Red Tape Authority (ARTA) officer-in-charge (OIC) Ernesto Perez as the new Director General of the anti-red tape body.
Perez succeeds lawyer Jeremiah Belgica who served from July 2019 to June 2022.
Perez was ARTA Deputy Director General for Operations since 2019 and concurrent OIC of the agency since June 2022.
He was appointed in December 2018, serving as ARTA's first-ever employee.
Perez is a lawyer and certified public accountant by profession.
He served as the Assistant Secretary of the Department of Trade and Industry (DTI) – Consumer Protection Group from Jan. 6, 2017, to Nov. 30, 2018.
Perez served as chairperson of the DTI-Steel Task Force where he led the investigation of the biggest steel importation in the country.
He also served as OIC-Director of the Bureau of Philippine Standards, where he promulgated the development of 108 new standards and the revision of 151 Philippine National Standards aligned with the international standards of ISO/IEC and good regulatory practices of the World Trade Organization (WTO).
Meanwhile, Perez thanked President Marcos for his trust and guidance as well as his colleagues for helping him ensure efficient government service.
"This appointment is really providential, as it would allow us to further continue what we have always aspired for from the very start, that is, to remove red tape and increase the ease of doing business, ultimately benefiting the economy and the people," he said, vowing to do his best to streamline government processes and provide better service to the public. (with reports from Azer N. Parrocha/PNA)