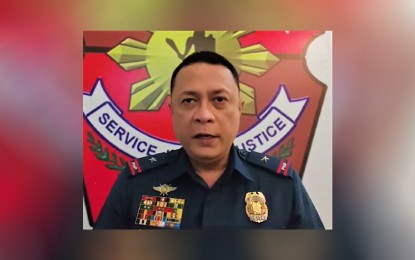 MANILA – The Police Regional Office (PRO) 7 has seized PHP119.82 million worth of illegal drugs and no death during its anti-illegal drug operations conducted in Central Visayas during the first 30 days of the leadership of Regional Director, Brig. Gen. Roderick Augustus Alba.
In a statement on Tuesday, Alba said the success of the anti-criminality operations in Central Visayas that yielded several arrests and confiscation of large quantities of illegal drugs and other contraband was the new approach to the anti-insurgency campaign from Oct. 13 to Nov. 12.
The consolidated report showed that 766 persons involved in illegal drugs were arrested, 46 of them are high-value individuals while 447 are street-level individuals.
As of Nov. 13, data showed some 16,463.08 grams of shabu were confiscated with a drug price value of PHP111,948,944 while 65,257.80 grams of fully grown marijuana plants valued at PHP7.83 million including 20 capsules of ecstasy worth PHP34,000, and 2 grams of cocaine worth PHP10,600 were seized during the period.
Lapu-Lapu City Police Office has the biggest haul of illegal drugs with 7,331.46 grams of shabu worth PHP49,853,928 and 254.97 grams of marijuana valued at PHP30,596.40, while Cebu City Police Office ranked second followed by the Cebu Police Provincial Office.
In the same period, Alba said PRO-7 conducted 789 operations with 129 arrests of most wanted persons and 688 other wanted persons sought by the court for trial.
Cebu Police Provincial Office has the most number of total arrests provincewide with 252, followed by Negros Oriental Police Provincial Office with 218, and Cebu City Police Office with 158.
The PRO-7 also reported 306 operations against loose firearms that resulted in the arrest of 66 persons and the recovery of 329 firearms and five explosives.
Some 1,147 persons were also arrested for engaging in various forms of illegal gambling activities from whom cash bets of PHP132,777 were confiscated during its 506 operations.
"With the positive development of re-calibrating police operations under my watch anchored on the MKK=K (Malasakit, Kaayusan, Kapayapaan Tungo sa Kaunlaran), and the Revitalized Kasimbayanan Program of PNP Chief Gen. Rodolfo Azurin Jr., and Team PNP Region 7's three basic objectives for peace and order to reduce crime, reduce the fear of crime, and reduce disorder, we are committed to the protection of life, the security of property, and the highest level of respect and professionalism to the people we swore to serve," he said.
Last Nov. 11, Alba initiated a forum with faith-based leaders in the region, the first in Central Visayas.
The activity was participated by Most Reverend Jose A Palma duly represented by Msgr. Camilo Alia, HP, Imam Onasis Omar Balt, Pastor Evarose Cichon, Founding President, Cebu Life Changing Christian Ministries International, Mr. Arnold Bustamante, President, members of media, and other invited faith-based groups, staff, station commanders and virtual attendees.
Alba said the activity aims to engage faith-based groups' life/values, coaches, and spiritual community advisers to assist PRO-7 in reaching out to their sectors of the community for the successful implementation of the PNP Kasibayanan programs, projects, and activities.
He also reminded the participants of the importance and main goal of the Kasimbayanan project.
"Reduction of crime rate is the result of a successful Kasimbayanan accomplishment. By working together, the police, the community, and the church can reduce the fear and incidence of crime and improve the quality of life in the community as vital to peace, order, and progress," Alba said.
He added that bold and aggressive moves and activities in engaging the people of Central Visayas showcased by commanders on the ground down to the stations were published through social media platforms in a form of press releases, and briefings, to promote transparency and accountability.
"With all these achievements, I extend my wholehearted gratitude for everyone's cooperation and hard work. I commend Team PNP Region 7 for a job well done," said Alba.
He also thanked the support of local government units, partner government agencies, the business community, and force multipliers "who were there with us side by side in our peacekeeping operations." (PNA)