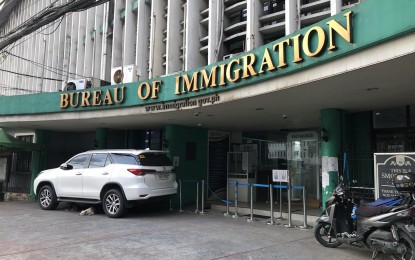 MANILA – Immigration agents have nabbed an Indian national who is engaged in a merchandising business without a proper working visa or permit in the province of Cagayan.
Bureau of Immigration (BI) Intelligence Division chief Fortunato Manahan Jr. reported on Wednesday that Inderjeet Bamdev, 36, was arrested at his store in Barangay Centro Norte, Camalaniugan, last Oct. 24.
The arrest was made after receiving a complaint that the foreigner was managing his business without the appropriate visa.
"It took hours to take Bamdev into our custody as he refused the arrest. He even bragged that he has the backing of some law enforcement officers and that he is untouchable by BI," Manahan said in a statement.
Upon verification of Bamdev's travel record and visa status, it was learned that he has been in the country for more than four years without securing the appropriate visa.
He will be charged for violating the conditions of his stay and for being an undocumented alien under Sec. 37(a)(7) of the Philippine Immigration Act of 1940.
Bamdev is now at the BI's detention center in Taguig City pending deportation proceedings.
"It is disappointing how some think they can easily evade the authorities in our country. Nobody is above the law. Adhere by it or face deportation," said BI Commissioner Norman Tansingco. (PNA)