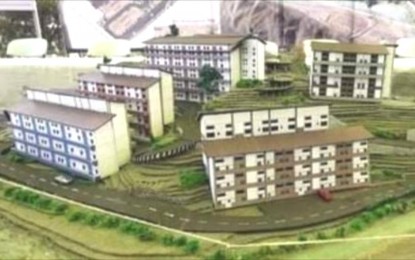 BAGUIO CITY – The city government is looking to spend PHP472 million on a housing project for city hall employees and residents which it expects to commence upon the purchase of the property.
In an interview Wednesday, architect Donna Tabangin, city planning and development officer (CPDO), said PHP108 million will be used for the purchase of 1.4-hectare property and its access, PHP110 million for the site development and PHP254 million for the construction of about 13 low to medium-rise condominium type buildings.
"Considering the enormous amount required for the realization of the housing project for government workers, the local government will try to refer the matter to the Department of Human Settlement and Urban Development (DHSUD) for funding support," she said.
Tabangin said the housing units will be offered to qualified city hall employees under a proposed 20-year payment period depending on their capacity to pay that will be coursed through the National Housing Authority (NHA).
Once finalized, the housing project in Barangay Pinsao Proper will be the city's second socialized housing project.
A housing project at the Luna Terraces in Barangay Irisan is being completed.
The city government has come up with a list of informal settlers after mapping about 60 percent of those residing in protected areas and identified city properties which are now being recovered for its use.
The affected residents will be prioritized as beneficiaries of future socialized housing projects. (PNA)