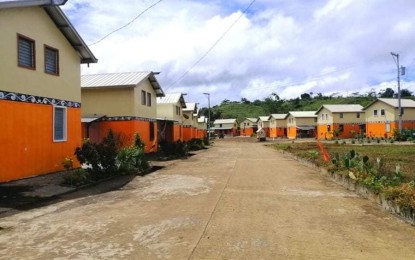 MANILA—The Local Water Utilities Administration (LWUA) on Wednesday assured Marawi City residents of a stable water supply next year.
Public Works and Highways Secretary Manuel Bonoan made the assurance during the budget deliberation of the department that also supervises LWUA after Senator Robin Padilla raised the issue of water stability in the former war-torn city.
Bonoan said a stable water supply awaits Marawi residents, adding that the construction of a treatment plant, damaged in 2017 when Islamic extremists attacked the city, is soon to be completed.
While Padilla did not question the 2023 budget of LWUA, he reminded the agency to ensure that Marawi City will get a stable water supply, which he added, will lead the city to peace.
"Kung gusto po natin talaga na makamit ang kapayapaan, tubig lang po (If we really want to achieve peace, we need water). I hope that by next year we will see water in Marawi. That is my only request," Padilla said.
The development of reservoirs and pipelines is ongoing in the city after Philippine Army (PA) approved LWUA's revised development plan inside the camp, Bonoan said.
A memorandum of agreement between LWUA and the PA is soon to be signed.
During a pre-budget hearing last October, Padilla said that Marawi residents have been suffering from a lack of potable water since the Marawi siege.
Padilla also asked DPWH to ensure decent roads in the Bangsamoro Autonomous Region in Muslim Mindanao (BARMM) to guarantee progress in the region. (PNA)