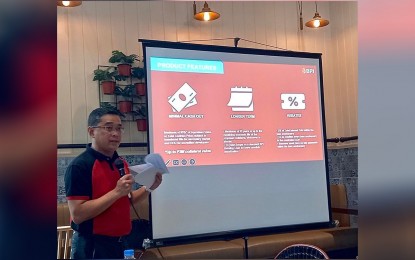 MANILA — The Bank of the Philippine Islands (BPI) is allocating an initial PHP2 billion for its housing loan program called MyBahay, targeting lower income individuals or households.
In a briefing on Wednesday, BPI Retail Loans head Dennis Fronda said they intend to extend the funding within two years.
"But of course with the current acceptance of the market, we anticipate that the PHP2 billion will run through quickly. In fact, the challenge is to eat up all the PHP2 billion in six months' time and get back to the Board and get more funds," he said.
Fronda is optimistic of the strong availment for their latest home loan product amid people's need to have their own houses and the low default rate among their home loan borrowers.
He said non-performing housing loans are now back to pre-pandemic level of around 4 percent as of last September.
The bank's exposure to the real estate sector is currently around PHP170 billion, he added.
MyBahay is a flexible housing loan program that allows for a maximum payment term of 30 years, longer than the 20 years standard repayment term.
Clients will be allowed to capitalize on the value of the property, which is maximum of PHP2.8 million, since the allowable loan amount as against the contract price or total appraised value is 95 percent compared to the regular 80 percent.
Minimum gross household income requirement to avail of the loan is PHP25,000, lower than the standard PHP40,000. (PNA)