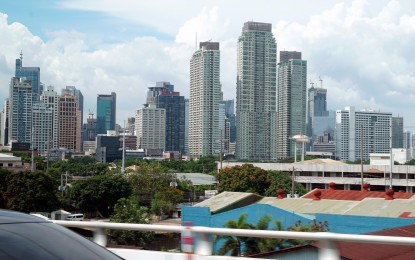 MANILA – MUFG Bank Ltd. forecasts a 6.7 percent growth for the Philippine economy this year driven by strong domestic consumption and increase in investments.
In a virtual briefing on Wednesday, MUFG senior currency analyst for Global Markets Research Jeff Ng said domestic expansion, as measured by gross domestic product (GDP), is projected to slow to 6 percent next year due to base effects.
"Growth has been supported by domestic drivers like consumption and investments have been very strong since the pandemic hit," he said.
Ng said domestic spending is supported by, among others, the robust inflows from overseas Filipino workers (OFWs).
He said infrastructure investments are also supporting the expansion of the domestic economy.
Ng added risks to the projected growth this and next year are on the upside "given the strong momentum in the economic growth we've seen in the past quarters, especially in the positive third quarter numbers."
GDP growth in the third quarter this year surpassed expectations after it expanded by 7.6 percent, higher than the upwardly revised 7.5 percent in the previous quarter.
Domestic growth as of end-September this year stood at 7.7 percent, higher than the 6.5 to 7.5 percent assumption of the government.
In terms of inflation, Ng said the average rate of price increases this year is forecast to be around 5.5 percent, higher than the government's 2-4 percent target band until 2024.
The average inflation for 2023 is seen to be around 3.9 percent.
As of end-October this year, inflation averaged at 5.4 percent.
The elevated inflation rate is seen to result in further hikes in the Bangko Sentral ng Pilipinas' (BSP) key policy rates by 75 basis points this Thursday, and by 50 basis points in December. (PNA)