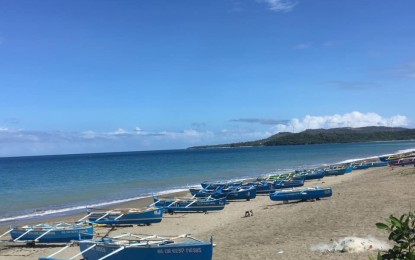 MANILA - The government is ready to provide emergency employment for workers who will be affected by the annual closed fishing season in Region 9 (Zamboanga Peninsula), the Department of Labor and Employment said Thursday.
Lawyer Roy Buenafe, the DOLE-Region 9 chief, said the agency has allocated PHP10 million for affected employees in the fishing and canning sector, who will be provided with emergency employment assistance under the Tulong Panghanapbuhay sa ating Disadvantaged/Displaced Workers (TUPAD) program.
"This coming December 1 until February of next year, we will observe a closed fishing season. It will affect approximately 35,000 workers," Buenafe said at the Laging Handa briefing.
"We will provide assistance and this is (in the form of) emergency employment. They will have a salary for 15 days, (and) they will work in the farm," he added.
Buenafe added that since TUPAD was launched for the closed fishing season, they have provided assistance to 4,000 workers in 2020 and 2021.
The annual three-month Closed-Season for the Conservation of Sardines in East Sulu Sea, Basilan Strait, and Sibuguey Bay was first implemented in 2011, and strengthened in 2014 by the issuance of Circular No. 255 by the Bureau of Fisheries and Aquatic Resources (BFAR).
Based on the circular, sardine fishing in the three water bodies is suspended each year from December 1 to March 1 of the succeeding year to accommodate the three-month spawning of the Sardinella fish species.
The institutionalization of the closed season has been credited to the upward trend in the sardines' catch each year. (PNA)