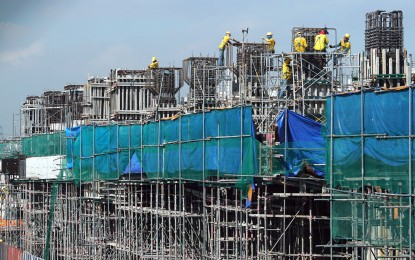 MANILA – The House Committee on Public Works on Highways approved on Thursday a measure that would strengthen public-private partnership (PPP), which is a legislative priority of President Ferdinand R. Marcos Jr. as mentioned in his first State of the Nation Address.
The House panel, chaired by Surigao del Sur Rep. Romeo Momo, approved the substitute bill that would consolidate House Bills 49, 1974, 2087, 2557, 4259, 4584, 5180 and House Resolution 142, all of which aim to amend Republic Act 6957, or the Build-Operate-Transfer (BOT) Law.
Momo, author of HB 1974, said there is a need to strengthen the BOT Law to further expand the use of PPP, by making PPP projects more commercially attractive to private investors and beneficial to the users and the government.
"PPP can complement the limited government budgetary resources for infrastructure which can then be reallocated to more social-oriented and non-financially viable projects," Momo said.
The bill's key features include the institutionalization of PPP pipeline projects; clearer approval thresholds for national and local PPPs; and the implementation of Generic Preferred Risk Allocation Matrix (GPRAM), which would make government PPP contracts more fiscally sound while also reducing litigation and contingent liabilities.
It also proposes the creation of a PPP pre-qualification, bids and awards committee; clearer rules for solicited proposals; negotiation after single complying bid; stronger fiscal safeguards in unsolicited projects; rules for competing unsolicited proposals; institutionalization of comparative "Swiss" challenge; and clearer rules on joint ventures.
Albay Rep. Joey Salceda, author of House Bill 49, said the proposed law will unlock "trillions" in corporate and private sector funds towards infrastructure projects in the country, "to supplement the country's public resources."
"There is at least PHP27 trillion in financial resources available in the banking sector, and at least PHP600 billion annually in just the large conglomerates, every year for private sector financing of PPPs. We need that with current elevated debt levels," Salceda said.
He further argued that the expertise, operational flexibility, and network of the private sector will be crucial in completing high-priority, big-ticket projects.
"More than just the financing, it's the private sector's ability to get things done. We need that," he said. (PNA)