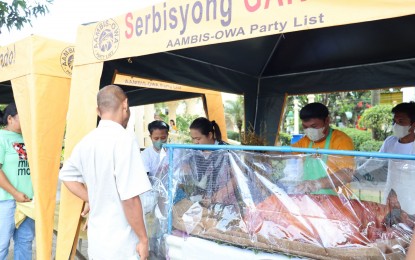 ILOILO CITY – Iloilo's Pork Festival is a campaign strategy to hasten the depopulation of hogs in red and pink zones, reduce the areas with African swine fever (ASF) and start repopulation, Iloilo Gov. Arthur Defensor Jr. said on Thursday.
"The point of the festival is creating events, working with the municipalities to stimulate the consumption of pork. It will be a multi-component event in our campaign against ASF," he said in a press conference.
The festival, he said, contains prevention, containment, depopulation and recovery strategies.
On prevention, there will be a campaign on biosecurity measures for backyard raisers.
The provincial government will also be working with the Department of Trade and Industry and the Local Economic Development and Investment Promotion for training and seminars on pork processing.
Defensor said the province exports a big volume of hogs to Luzon but not much processed pork, so the Pork Festival will be a platform to introduce the product.
Five towns have recorded cases of ASF but only three -- San Miguel, Oton and Leganes -- are on the red zone while Sta. Barbara and Alimodian stay in the pink zone.
As of Nov. 14, a total of 1,365 hogs have been depopulated in five affected municipalities.
The town of Sta. Barbara has set its Pork Festival on Nov. 27 while the town of Tigbauan identified its own Lechon Avenue that allows the selling of roasted pork every Wednesday and Sunday leading to the festivity on Dec. 15.

The provincial government will be providing assistance to affected farmers in the red and pink zones. (PNA)