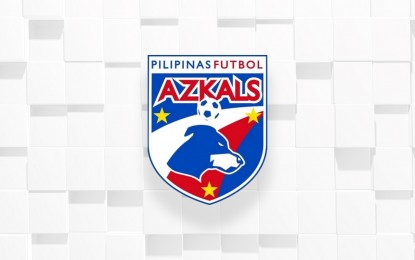 MANILA – A grand total of 44 players have been invited by the Philippine Football Federation (PFF) to join the Azkals' training camp for the newly renamed AFF Mitsubishi Electric Cup.
As expected, longtime Azkals captain Stephan Schrock, now the playing coach of the Azkals Development Team (ADT) in the Philippines Football League, headlines the list of players called up for training camp.
Joining Schrock from the ADT are strikers Andres Aldeguer and Dov Cariño; midfielders Justin Frias, Jacob Maniti, Harry Nuñez, Chester Pabualan, and CJ Saut; defenders Kamil Amirul, Jaime Rosquillo, and Haren de Gracia; and goalkeepers Icko Mangaoang and Julian Schwarzer.
United Clark's Anthony Pinthus and Kuala Lumpur's Kevin Hansen complete the list of goalies invited for training camp.
Meanwhile, a bunch of veterans joins Amirul, Rosquillo, and de Gracia as invited defenders –
Amani Aguinaldo, Jesse Curran, Jesper Nyholm, Jeff Tabinas, Dylan de Bruycker, Christian Rontini, Marco Casambre, Kouichi Belgira, Audie Menzi, Simen Lyngbo, and Pete Forrosuelo.
Also making the training pool among the midfielders are Oskari Kekkonen, Michael Baldisimo, Oliver Bias, Pika Minegishi, Kenshiro Daniels, Dennis Chung, Eric Giganto, Nano Amita, Jhan-Jhan Melliza, Cholo Bugas, JB Borlongan, Bryan Ybañez, and Sandro Reyes.
The other forwards called up for training are Jarvey Gayoso, Ivan Ouano, Finn McDaniel, and Sebastian Rasmussen.
In a statement on Thursday night, the PFF said the training camp would begin on Monday.
The Azkals reportedly have two friendlies coming up next month against Chinese Taipei and Vietnam as part of their ME Cup buildup.
The upcoming FIFA international window will be a long one as it will coincide with the FIFA World Cup in Qatar. (PNA)