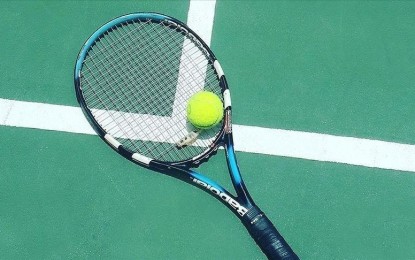 MANILA – Unseeded Miguel Iglupas continued his winning run Sunday, eliminating third seed Cyril Bryan Paster, 6-1, 6-1, to reach the boys' 18-under final of the Palawan Pawnshop National Juniors Tennis Championships at Philippine Columbian Association outdoor shell courts in Paco, Manila.
He set up a title showdown with No. 1 Mateo Rivas, who advanced after a 6-1, 6-0 victory over No. 6 seed Alfonso Infante.
Iglupas also ousted No. 2 seed Ivan Charles Manila in the second round.
In the girls' division, No. 1 Aj Acabo outplayed Avegail Joy Ansay, 1-4, 4-2, 10-8, to likewise book a semifinal berth.
Acabo will meet Jayden Reece Ballado, who took out third seed Chloe Marie Mercado, 4-2, 4-1.
The other semifinal match will pit No. 2 Alexa Joy Milliam against unseeded Stefi Aludo.
Milliam walked over Felicia Araneta, while Aludo stunned fourth seed Alecsa Czarina Ilano, 4-2, 4-0.
Aludo also advanced to the 16-under semifinal round after hacking out a 4-0, 4-1 win over No. 2 Ansay.
She will take on Ballado, who scored a 1-4, 4-2, 10-6 victory over Acabo.
Meanwhile, No. 1 Sandra Bautista prevailed over Felicia Araneta, 4-2, 4-0, to set up the other semifinal tiff with Mercado, a 4-0, 4-1 winner over No. 4 Ilano. (PNA)