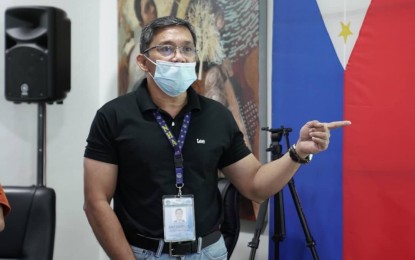 TACLOBAN CITY – The National Housing Authority (NHA) has identified at least 10 hectares of idle public lands in Catarman, Northern Samar as the site for a housing project in response to the directive of President Ferdinand R. Marcos Jr.
The property in Airport village in Catarman, the capital town of Northern Samar, is the first land identified by the housing agency for the government settlement project, NHA 8 (Eastern Visayas) manager Constancio Antiniero said during a press briefing at the Hotel de Fides here Tuesday.
The lot has been identified as a priority for socialized housing as it is the most accessible idle public land in the region.
"We still have to find out how many houses will be built in the area since our mother agency, the Department of Human Settlements and Urban Development (DHSUD), will allocate other spaces for structures needed by a community," Antiniero told reporters.
Marcos will sign an executive order that will put all idle government lands under the name of the Republic of the Philippines to enable the executive department to use them for government housing.
The goal is to build one million housing units per year or six million by the end of his term.
The directive will implement Section 24 of Republic Act 11201, which mandates several government agencies to jointly identify idle state lands suitable for housing and rural development.
Under the issuance, an inventory will be conducted by the DHSUD, the departments of agrarian reform, agriculture, environment, and the Interior and local government, as well as the Land Registration Authority to identify these lands, estimated to be more than 16,000 hectares, to be used for socialized housing.
RA 11201 paved the way for the creation of the DHSUD and vested the housing agency with the power to take and administer government lands that have been idle for 10 years and use them for urban development. (PNA)