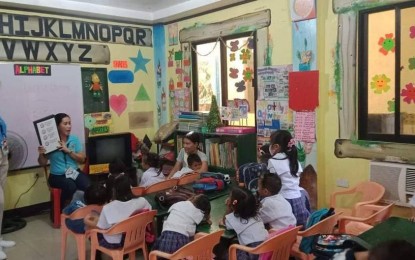 ILOILO CITY – The city government here through the Iloilo City Anti-Smoking Task Force (ICAST) is bringing its campaign to children aged 4 to 10 to raise awareness of the ill effects caused by smoking.
ICAST executive director Iñigo Garingalao, in an interview on Tuesday, said they have resumed their Kids Smoke-Free Storytelling (KISS) Program after it was temporarily shelved due to the pandemic.
KISS calls for the task force to visit daycare centers in partnership with the City Social Welfare and Development Office and city schools starting last week.
Garingalao said the story is about a child who got sick from second-hand smoke.
During the activity, the children are taught life skills, mainly what to do if adult smokers surround them.
The storytelling program ends with the learners coloring various anti-smoking images or signage.
"We want to start them young. This program will continue and we have experts for this," Garingalao added.
He said they also have different lectures for elementary, secondary, and tertiary students.
This program has been replicated by the Island Garden City of Samal and documented by Bloomberg Philanthropies.
From May to October this year, around 6,000 violators of the anti-smoking ordinance have been apprehended.
Iloilo City's anti-smoking campaign served as a benchmark for other local government units in the country.
"What is being benchmarked is how we respond and how we have sustained (the campaign). Our awareness is very high," Garingalao said. (PNA)