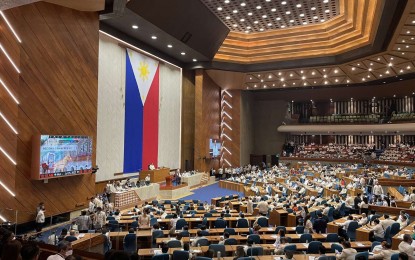 MANILA – A measure promoting, protecting, and conserving the country's indigenous and traditional writing systems hurdled second reading approval at the House of Representatives.
During Tuesday's plenary session, the chamber voted through voice voting House Bill 6069, or the proposed "Philippine Indigenous and Traditional Writing Systems Act".
TINGOG Party-list Reps. Yedda Romualdez and Jude Acidre emphasized the need to preserve indigenous and traditional writing systems within which the history and culture of the Philippines are incorporated.
"And while these writing systems are being revived again, it is becoming vulnerable and in danger of misrepresentation and alteration due to technological advancements. Proper and official recognized standardization, publication, and documentation must be established in order for the writing systems to sustain its intrinsic characteristics," they said.
They said the bill aims to use the Philippine writing systems as tools to enhance cultural development, instill national pride, and safeguard Filipino cultural heritage and identity.
The bill recognizes the protection and promotion of the indigenous and traditional writing scripts of the country as part of its cultural treasures.
Under the proposed law, the country's indigenous writing systems shall be included in relevant subjects of basic and higher education.
The National Commission for Culture and the Arts shall be the lead policymaking unit for the promotion of Philippine Indigenous and Traditional Writing Systems.
The bill proposes the conduct of activities to be spearheaded by the Department of Education, Commission on Higher Education, and local governments that promote awareness of the writing systems, particularly during Buwan ng Wika and similar occasions and events.
Other measures to promote and preserve these writing systems could be done through the conduct of seminars, conferences, conventions, and symposia, as well as a good record-keeping of relevant documents and the preservation of oral evidence on these writing systems. (PNA)