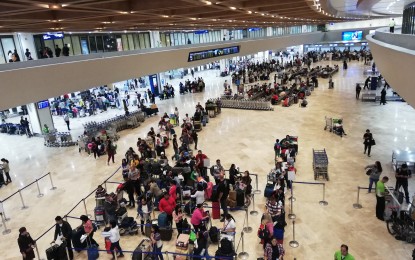 MANILA – The Manila International Airport Authority on Wednesday approved the transfer of some domestic flights from the Ninoy Aquino International Airport (NAIA) Terminal 4 to Terminal 3 to reduce congestion of passengers this holiday season.
AirAsia Philippines Public Affairs Manager Carlo Carongoy said MIAA has approved the airline's initial request to transfer its Cebu and Caticlan flights to Terminal 3 beginning Dec. 16.
"These two destinations have the highest frequencies (among AirAsia's domestic flights). The terminal transfer will continue beyond December," Carongoy told the Philippine News Agency.
Cebu Pacific spokesperson Carmina Romero told PNA that it is not sure yet whether the low-cost carrier will move its domestic flights to another terminal. "So far, no word on that," she said.
Flag carrier Philippine Airlines (PAL) earlier announced it will transfer its flights to and from the United States, Guam, and Doha from Terminal 2 to Terminal 1 starting Dec. 1.
The move is also in line with the preparation for passenger influx this December, and to decongest Terminal 2.
Data from MIAA showed that the average total daily number of passengers to and from all NAIA terminals is 100,480 in November 2022. This is 207.5 percent higher compared to the 32,671 daily average inbound and outbound passengers in November 2021.
The average daily number of passengers at NAIA in December 2021 reached 45,434. (PNA)