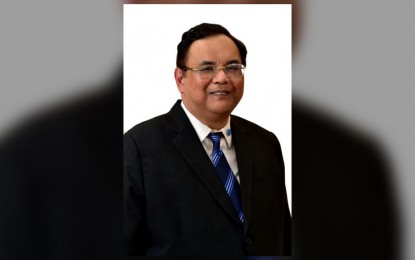 MANILA – Higher rates and undersubscriptions were registered during the auction for the Bangko Sentral ng Pilipinas' (BSP) term deposit facility (TDF) on Wednesday.
The rate of the six-day TDF rose to 5.4921 percent and the 14-day's to 5.6635 percent.
These were at 5.2787 percent for the one-week facility and 5.4662 percent for the longer tenor during the auction last Nov. 16.
The BSP offered the shorter-dated tenor for PHP200 billion, lower than week-ago's PHP210 billion, but bids only amounted to PHP142.235 billion which was fully accepted.
It offered the 14-day facility for PHP160 billion, higher than the PHP140 billion last week, but tenders only amounted to PHP136.681 billion which the BSP fully awarded.
In a statement, BSP Deputy Governor Francisco Dakila Jr. said tenders submitted in this week's TDF auction are below the central bank's expected range.
"The results of the TDF auction reflected the partial pass-through of the BSP policy rate hike last week. Going forward, the BSP's monetary operations will remain guided by its assessment of the latest liquidity conditions and market developments," he said. (PNA)