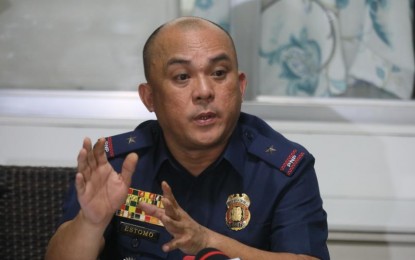 MANILA – Police officers nabbed 10 men who posed as National Bureau of Investigation (NBI) agents for serious illegal detention and attempted robbery at a posh village in Muntinlupa City, the National Capital Region Police Office (NCRPO) reported on Thursday.
Citing the report of the Southern Police District (SPD), NCRPO director Brig. Gen. Jonnel Estomo identified the victim as Weijian Pan, a 33-year-old Chinese national and a resident of Ayala Alabang Village.
The suspects were identified as David Tan Liao, a Chinese-Filipino, 46; Fritz Ian Petil Cafino, 33; Ronaldo Cadalena Zuniega, 33; Andy Ko Sy, 50; Erlindo Cuago Auditor, 48; Roderick Segundo Ensano, 48; Bienvinido Biolango Vildad Jr., 47; Ernesto Solamillo Baay, 45; Roberto Daradar Pacis, 65 and Jonathan Caliwag Salud, 46.
Reports revealed that on Nov. 22, the suspects onboard a Ford Expedition entered the Madrigal Gate of the village at around 9 a.m., introduced themselves and informed the guards that they will visit their friends on Ma. Cristina Street.
Upon entry to the village, the suspects went to Pan's house, introduced themselves as NBI agents and opened his gate by force.
After entering the house, Liao approached the victim and demanded PHP40 million in exchange for his liberty. The suspects detained the victim until 7 p.m.
Another victim, Juvanie Baterna Lapinig, 30, Pan's personal driver, was able to call the village security guards and asked for help. The security guards immediately responded to the call leading to the arrest of the suspects.
Estomo said the suspects will be facing complaints for usurpation of authority, trespass to dwelling, serious illegal detention and attempted robbery before the Muntinlupa City Prosecutors' Office. (PNA)