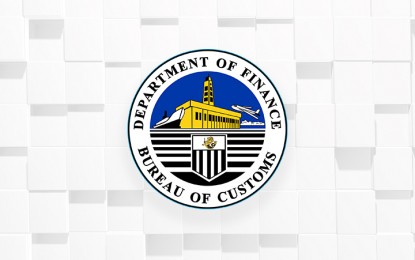 MANILA – Overseas Filipino Workers (OFW) Party-list Rep. Marissa "Del Mar" Magsino on Thursday thanked the Bureau of Customs (BOC) for its commitment to deliver the abandoned balikbayan boxes to the homes of overseas Filipino workers (OFW's) families by mid-December.
Magsino said she got assurance during a meeting with BOC Director Michael Fermin on the balikbayan boxes abandoned by consolidators and de-consolidators.
"In our meeting today with BOC, we are happy to get BOC's commitment to deliver all these balikbayan boxes to the homes of our OFWs by mid-December. Albeit delayed, we are glad that our OFW families will finally enjoy the gifts of their loved ones abroad," Magsino said in a press statement.
Magsino earlier filed House Resolution 499 last October in response to the surge in international shipping scams where freight forwarders abroad charge processing fees to the OFWs at a low rate when in fact, their partner de-consolidators or local freight forwarders in the Philippines received no funds to process and release from the BOC, leading to the non-delivery of the "balikbayan" boxes.
There also have been numerous complaints about late delivery or abandonment of balikbayan boxes, or if when delivered, many items are missing or appear to have been stolen as indicated by tampering in the packaging of the boxes.
Based on the data, a total of 32 containers containing 6,693 balikbayan boxes were abandoned by consolidators and de-consolidators from August 2021 to July 2022. Six more containers are undergoing inventory.
"As part of the efforts of the OFW Party List to resolve this issue, we regularly communicate with BOC to be apprised of the steps taken on the delivery of the abandoned balikbayan boxes and the prosecution of the fraudulent freight forwarders who scammed our OFWs and abandoned their boxes in warehouses," Magsino said.
Magsino and Fermin also discussed the instruction of Commissioner Yogi Filemon Ruiz that all balikbayan boxes would be exempted from 100 percent intrusive examinations.
She emphasized the need to prosecute the consolidators and de-consolidators who deliberately abandoned the balikbayan boxes and "get to the bottom of this pernicious practice."
"Kailangan masupil itong panlolokong ginagawa sa ating mga OFWs (It's necessary to stop this scam against our OFWs). For the international forwarders, the Department of Migrant Workers (DMW) and Department of Foreign Affairs (DFA) will work with BOC to look for legal routes despite the extra-territoriality doctrine involved," Magsino said. (with reports from Zaldy De Layola/PNA)