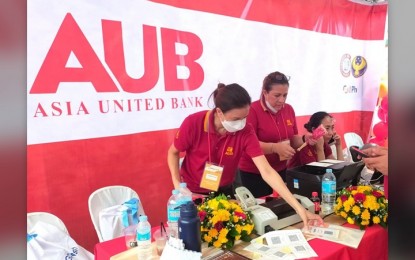 DAVAO CITY – The first-ever cashless payment program in Mindanao was launched at the Bankerohan Public Market here, the City Information Office (CIO) said Thursday.
Dubbed "PalengQR PH", the CIO said the local government, in partnership with the Bangko Sentral ng Pilipinas (BSP) and the Department of the Interior and Local Government, joined in the program launch Wednesday afternoon.
The initiative seeks to push for the acceptance of digital payments among market vendors, community shopkeepers, tricycle operators and drivers in all cities and municipalities in the country, the CIO said.
During the launch, digital kiosks for the Land Bank of the Philippines, Asia United Bank (AUB), Rizal Commercial Banking Corporation, and electronic money issuers GCash, PayMaya, and StarPay are made available to help those who do not have accounts yet.
In an interview, AUB branch manager Katherine Agamon said the program also intends to penetrate and touchbase with market and transportation sectors of the community.
"We will assist them to have QR PH from our bank. AUB is participating in the objective of the city government and BSP," Agamon said.
She said cashless transaction is efficient and would prevent the risk of getting infected by the coronavirus disease 2019 (Covid-19).
"It would be convenient for the merchants and the buyers as well," Agamon said.
She also cited that the program would further educate the public about the efficacy of cashless transactions.
"All you have to do is to accredit your store with us for you to accept QR payments," Agamon said.
She said by simply scanning the merchant-displayed QR Ph code using their mobile devices, consumers benefit from having a faster, easier, secure, and more convenient payment option. (PNA)