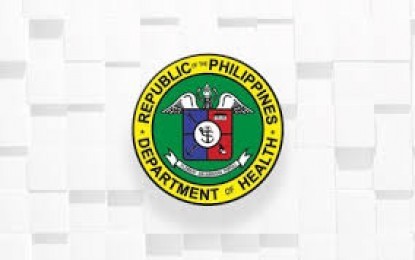 MALASIQUI, Pangasinan – The Department of Health Center for Health Development (DOH-CHD) 1 (Ilocos region) has recorded 677 cases of hand, foot and mouth disease (HFMD) from January 1 to November 12 this year.
In a phone interview on Thursday, DOH-CHD-1 medical officer Dr. Rheuel Bobis said 424 HFMD cases were recorded in Pangasinan, 200 in La Union, 43 in Ilocos Norte, and 10 in Ilocos Sur.
Bobis said eight localities in Ilocos Sur, 10 in La Union, 34 in Pangasinan, and 13 towns and cities in Ilocos Norte have recorded at least one HFMD case.
"Among the localities with the high number of cases are Rosario in La Union with 80 cases, followed by Rosales in Pangasinan with 77, Balaoan in La Union with 71, Burgos in Pangasinan with 65, Balungao, Pangasinan with 56, and Umingan in Pangasinan with 25 cases," he said.
Bobis said no death due to the disease has so far been recorded.
The DOH has urged the public to always wash hands and maintain proper hygiene, as well as keep the environment clean to prevent HFMD.
It also advised proper diet and sufficient water intake, disinfecting frequently used objects and surfaces, avoiding crowded places and interaction with those who are sick.
The DOH encouraged parents to have their children checked by a physician if they suspect HFMD.
HFMD is an infectious disease common among children and generally spread through direct contact with secretions, such as saliva, from infected persons.
Its symptoms include fever, painful sores in the mouth, rash and blisters in hands, feet, and buttocks.
"Some persons experience a sudden onset of fever and sore throat along with small, discrete grayish-white lesions (sores). These lesions may be present on any of the soft tissue inside the mouth. Some persons experience lesions that are raised and/or blister-like on the body, most notably the palms, fingers, and the soles of the feet. These lesions may persist for seven to 10 days," the DOH said.
In very rare cases, complications such as viral meningitis, encephalitis, and paralysis, may occur. (PNA)