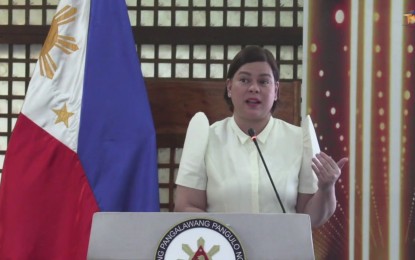 MANILA – Vice President and Education Secretary Sara Duterte pushed for an intensified child protection program across the country as the Department of Education (DepEd) launched on Thursday its learner rights and protection office, website and telesafe contact helpline.
In a speech, Duterte said this is the agency's gift to learners to make sure they are safe and are provided with an accessible complaint platform.
"We are introducing to you the Learner Rights and Protection Office website and a national hotline that will allow us to receive child protection complaints from learners through landline, e-mail, and messages through our Facebook page. The hotline is called the Learners Telesafe Contact Center Helpline," she said.
Duterte said child protection against abuse and exploitation has always been a close matter to her heart, especially as it was one of the disheartening challenges she faced as mayor of Davao City.
She, however, noted that with proper policy interventions, complaint procedures, promotion, and response, just like what they did in Davao City, children may enjoy safe spaces.
"Napakadali na mag-set ng mga ways to solve the problems and challenges kung bakit hindi tayo nakakatulong sa mga bata na nangangailangan ng tulong… So I shared with CPU, sabi ko, 'Kaya tayo nagugulat nalang sa balita kasi hindi natin alam. Kailangan natin sila na lumapit sa atin and magsabi kung ano ang problema (It's so easy to set ways to solve the problems and challenges, as to why we can't rescue the children in need… I said the reason we're surprised is because we're caught off guard. We need them to tell us the problem) so that we know how to help and for the child to understand that they are being abused, they are exploited and they are a victim of violence," she said.
Tip of the iceberg
For the education sector alone, Duterte admitted reports of abuse against learners are continuously coming in.
"When I assumed my role as the DepEd Secretary in June this year, not only did I have to think of solutions to the problems that had hounded the department for years, but I also had to deal with disturbing and painful stories about learners being victims of sexual abuse," she said.
As of October, the DepEd data showed that almost 2,000 child abuse cases were reported before the global pandemic hit.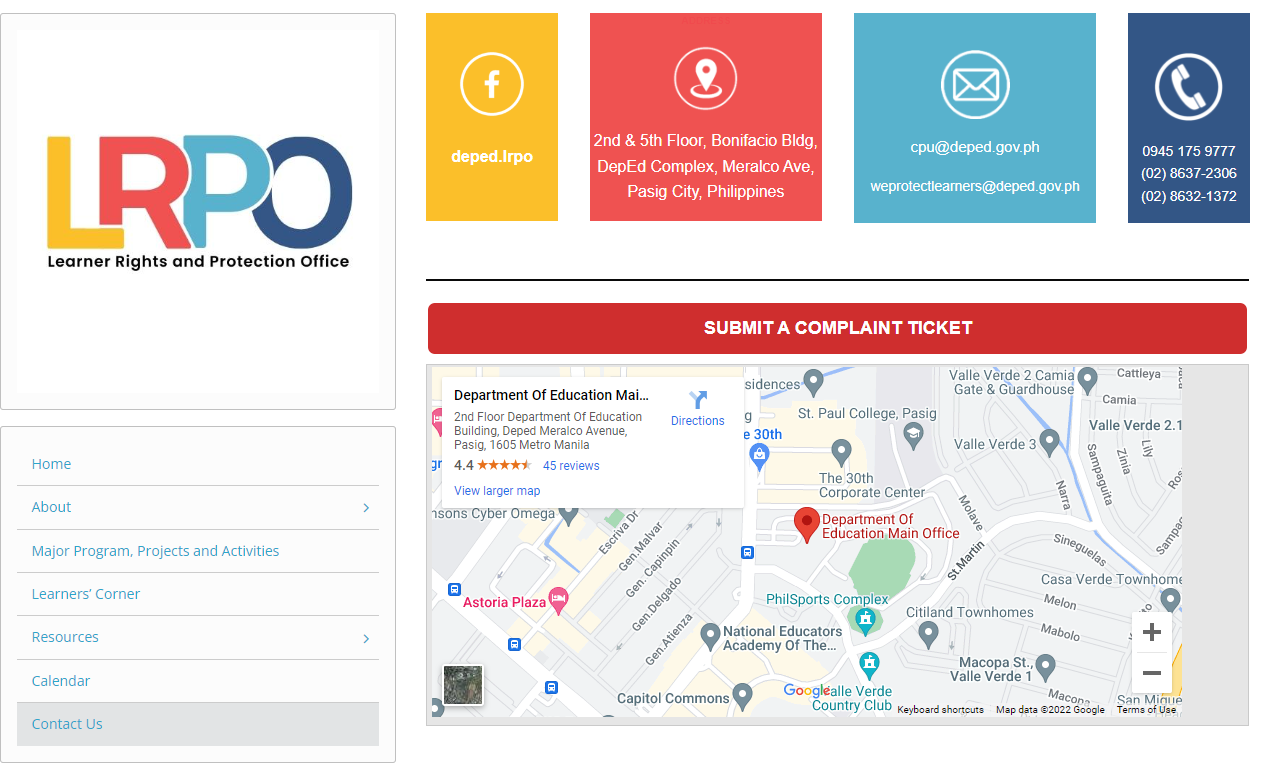 "DepEd's Learner Rights and Protection Office recorded 1,871 child abuse cases from 2019 to 2020. But this is only the tip of the iceberg because this data does not include figures from 10 regions that have yet to submit their reports," Duterte added.
Despite this, she remains hopeful that the sector will address this through intensified efforts.
"The entire country, the entire Department of Education, wants to change this. I am happy that DepEd, that we are taking strides in the campaign to end violence and sexual abuse in schools," she said.
Duterte, meanwhile, assured that some of the sexual abuse and sexual grooming complaints are now under investigation.
Besides this, the DepEd also launched a child protection specialization course for its focal person to capacitate the school's child protection specialists.
"DepEd will also teach our learners to know about safety threats, how to respond to the threats, and to whom they should call or communicate when threats happen. The Learners TeleSafe Contact Center Helpline will also address child abuse victims' concerns, such as a possible backlash, victim shaming, or harsh physical punishment," she added.
Duterte urged learners, as well as teachers, with complaints to send their concerns via their telesafe helpline at (02) 8637-2396, (02) 8632-1372, and 09451759777, or via email at [email protected] (PNA)