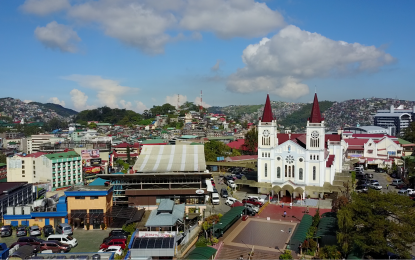 BAGUIO CITY – Barangay officials in this city will soon get a higher monthly honorarium once the merger of villages in the city is completed.
"The annual honorarium of barangay officials of the 34 barangays will make each punong barangay receive an honorarium that is equivalent to Salary Grade (SG) 14 or PHP32,321 monthly while the Sangguniang barangay members, barangay secretaries, and barangay treasurers shall receive PHP22,190 which is equivalent to SG 10," city council information officer Jordan Habbiling said on Friday.
This is a significant increase from the less than PHP10,000 honorarium received by some village chairpersons.
He added that the barangay tanods and members of the Lupong Tagapamayapa (Peace Council) will receive a monthly honorarium of PHP1,000.
Once the merger pushes through, Habbiling said this would lead to a total of PHP120 million worth of expenses for the honorarium of barangay officials in the city and would generate savings worth at least PHP335.4 million
In her endorsement, Millicent Carino, director of the Department of the Interior and Local Government (DILG) in Baguio City, said the total National Tax Allotment (NTA) of the 128 barangays amounting to PHP64.1 million would be recomputed to comprise the NTA of the fewer number of barangays.
"We are optimistic that the newly merged barangays will receive a comparable share from the NTA considering that the total number of the barangays nationwide that will be sharing the NTA will be reduced," Carino stated in her letter.
She said savings from the reduced cost of personnel services considering the decrease in the number of barangays may be used to implement new projects, programs, and activities of the barangays to augment their budgetary allocation.
Carino said that the amalgamation of the barangays will result in a "more viable, sustainable, and efficient" management of barangay operations.
Authored by all members of the Baguio City Council, the proposed ordinance has been referred to the city council's Committee on Ethics, Governmental Affairs, and personnel for review. (PNA)