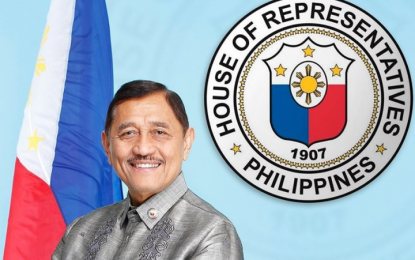 MANILA – House of Representatives Committee on Human Rights chairman Bienvenido "Benny" Abante Jr. on Friday emphasized the need to adopt measures that would help combat what he referred to as "the culture of impunity."
"As I said in my privilege speech earlier this week, we need to be proactive and implement a human rights-based approach to legislation, and adopt a whole-of-nation approach to human rights policies, plans, and programs of action," Abante said in a statement.
It is for this reason, he said, that among the eight priority measures the Committee on Human Rights plans to pass in the 19th Congress are two "crucial measures" that involve those intended to strengthen the Commission on Human Rights (CHR), and the Human Rights Defenders' Protection Act that seeks to protect human rights advocates, and bills strengthening the rights commission.
"Such measures, which are among the top priorities of this panel, would help prevent tragedies, like the Ampatuan Massacre that took place 13 years ago, and other human rights abuses in the country," Abante said. "We must act now and not wait for another Ampatuan Massacre to claim innocent lives."
Thirteen years ago on Nov. 23, 2009, a total of 58 men and women – including 34 journalists – were murdered in the Ampatuan Massacre, often referred to as the single deadliest event for journalists in history.
Ten years after the tragedy, former Datu Unsay mayor Andal Ampatuan Jr. and former Autonomous Region in Muslim Mindanao (ARMM) governor Zaldy Ampatuan were convicted of 57 counts of murder and sentenced to reclusion perpetua without parole. Twenty-eight of their co-accused, including police officers, were also convicted of 57 counts of murder and sentenced to 40 years.
Abante pointed out that the involvement of powerful elected officials and even members of the police "is proof that if we allow the culture of impunity to rule unchecked, it can have tragic and fatal consequences."
"Human rights advocates, with proper support, could help rip out the weeds of impunity before they take root and spread," he said. "Our focus should be finding ways to develop an environment that promotes respect for human rights, and we can begin by empowering its advocates and protecting human rights champions." (PNA)