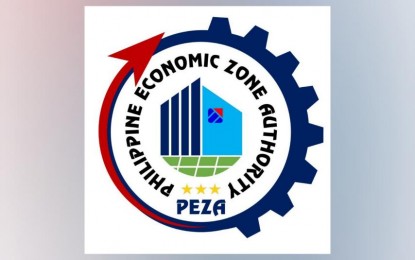 MANILA – The Philippine Economic Zone Authority (PEZA) wants a rationalization of requirements for economic zone development since it is the only investment promotion agency (IPA) that needs Presidential proclamation for new ecozone projects, its officer-in-charge Tereso Panga said Friday.

"We want rationalization of requirements for ecozone development because it's only PEZA that goes through a Presidential proclamation process. In the case of AFAB (Authority of the Freeport Area of Bataan), TIEZA (Tourism infrastructure and Enterprise Zone Authority), they can designate areas as ecozones without having to go through Presidential proclamations," said Panga during PEZA's Investors' Recognition Day 2022 celebrations.
He said rationalizing the requirements for ecozone projects would be part of the agency's proposal to revisit the 27-year-old PEZA law.
In accordance with Republic Act 7916, as amended, also known as "Special Economic Zone Act of 1995", PEZA is the principal government agency which is tasked to operate, administer, manage and develop export-oriented economic zones in the country.
PEZA is the agency that operates ecozones nationwide, except in few areas which have their own IPAs, and promotes the flow of foreign or local investors into the economic zones.
Since 1995, there are 421 PEZA zones nationwide, which were all approved through Presidential proclamations. Of the total ecozones, 300 are information technology (IT) parks and centers, 78 are manufacturing ecozones, 23 are agro-industrial parks, 17 are tourism ecozones, and three are on medical tourism.

A total of 4,346 locators have put up their facilities in these ecozones.

For the past 27 years, investments in PEZA zones reached PHP4.076 trillion, generating 1.8 million jobs, and have created USD982.62 billion in export revenues for the country for nearly three decades.

Panga said that in 2021 alone, business activities in PEZA contributed 16 percent to the country's gross domestic product (GDP) in 2021, with 80 percent of the country's total exports coming from PEZA-registered enterprises. (PNA)