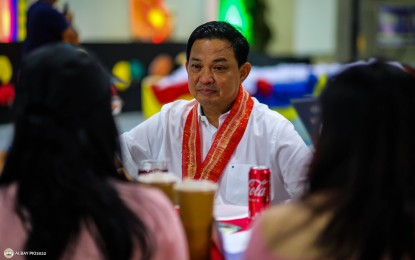 MANILA – The Commission on Elections (Comelec) on Friday said it has issued a certificate of finality in the petition for disqualification against Albay Governor Noel Rosal.
Comelec spokesperson John Rex Laudiangco said the order has been sent to Rosal and Joseph San Juan Armogila, a defeated candidate for councilor who filed the disqualification case.
"The Comelec en banc this afternoon sent a copy of the Certificate of Finality and Entry of Judgment to the parties in the case of Armogila v. Rosal, docketed as SPA No. 22-031(DC)," read the Comelec statement.
On Nov. 18, the en banc dismissed Rosal's motion for reconsideration as no new evidence was presented and the decision of the Comelec First Division on Sept. 19 was found to be consistent with the law.
The ruling of the Comelec en banc shall be final and executory after five days from the receipt of the decision, unless restrained by the Supreme Court through a temporary restraining order (TRO) or preliminary injunction.
Rosal filed for an injunction on Nov. 21 to stop the enforcement of the Comelec decision.
Since no TRO was ordered, the resolution became final and executory, according to Laudiangco.
The writ of execution to remove Rosal from office will be implemented by the Department of the Interior and Local Government.
"Still, the remedy of a petition for review on certiorari with the Supreme Court is available for the respondent (Rosal) within the period allowed by the rules on civil procedure," Laudiangco said.
The First Division did not find Rosal liable for vote buying but was in violation of Section 261(v) of the Omnibus Election Code, which prohibits the release and disbursement or expenditure of public funds during the 45-day election ban, when he gave cash assistance to tricycles and senior citizens in Legazpi City without prior authority from the Comelec.
Rosal's wife, Legazpi Mayor Geraldine Rosal who succeeded him, was likewise ordered disqualified by the Comelec for the same offense as she was also in the event.
He graced the opening of the "Saod" trade and travel fair of the Department of Trade and Industry at Shangri-La Plaza in Mandaluyong City on Friday, featuring at least 30 Albay producers who will showcase their products until Nov. 30.
The Philippine News Agency was still trying to get the governor's side as of posting time. (PNA)