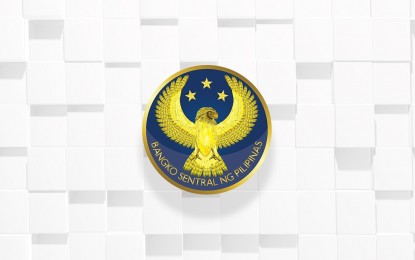 MANILA – The Bangko Sentral ng Pilipinas (BSP) partially awarded its 28-day securities after it was undersubscribed during Friday's auction.

The 28-day securities offered at PHP120 billion only fetched tenders of PHP109.469 billion.
But bids fetched higher interest rate of 6.0031 percent from last week's auction with yield at 5.8005 percent.
BSP's accepted yields for this offer were between 5.7950 percent and 6.2000 percent, with bid coverage ratio at 0.9122.

"The undersubscription in today's auction could be attributed to the increasing demand for cash by eligible counterparties in preparation for the December holidays," BSP Deputy Governor Francisco Dakila Jr. said in a statement.
Dakila added that the central bank will remain by its assessment on the latest liquidity conditions and market developments. (PNA)