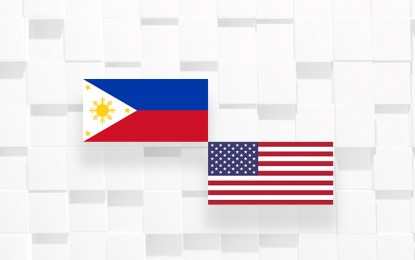 MANILA – The Legislative-Executive Development Advisory Council (LEDAC) under the administration of President Ferdinand R. Marcos Jr. is taking an active part in the government's programs and review of the Mutual Defense Treaty (MDT) between the Philippines and the United States.
The LEDAC will also be involved in a possible joint exploration talk in the West Philippine Sea between Marcos and Chinese President Xi Jinping, Senator Sherwin Gatchalian said in a radio interview on Sunday.
Gatchalian, vice chair of the Committee on Foreign Affairs, said he will support the MDT review, saying it is about time to revisit it as the situation has changed since its enactment in 1951.
"May mga item kasi na hindi klaro, like for example, in case of invasion, 'di ba may mga interpretation issues in the past? Ano ba ang ibig sabihin ng invasion? Sa mainland ba papasok o sa exclusive economic zone? Kapag pumasok ba sa karagatan natin o territorial waters natin, invasion na ba 'yan? (There are items that are unclear. Like in case of an invasion, there were interpretation issues in the past. What does invasion mean? Does it mean invading our mainland or entering our exclusive economic zone? Entering our territorial waters?)" Gatchalian said.
The MDT affirms the "sense of unity" and the two countries' "common determination to defend themselves against external armed attack, so that no potential aggressor could be under the illusion that either of them stands alone in the Pacific Area."
Talks of the MDT surfaced during US Vice President Kamala Harris' visit last week, days after the bilateral meeting between Marcos and Xi on the sidelines of the Asia-Pacific Economic Cooperation Summit in Bangkok, Thailand.
Harris told Marcos during their meeting in Malacañang on Nov. 22 that "we stand with you in defense of international rules and norms as it relates to the South China Sea."
She said "an armed attack on the Philippines armed forces, public vessels, or aircraft in the South China Sea would invoke US mutual defense commitments" and "upholding those international rules and norms in all of the ways that we know allow for, again, prosperity and security for our respective nations in the region."
Under Republic Act 7640 that created the LEDAC, all treaties must be approved by the council before implementation, although the possible exploration is not a treaty.
Gatchalian said the Senate can use its oversight functions to know the terms and conditions entered into by the two countries.
"Ang intention maganda, mag-partner tayo at hanapin natin ang langis pero napakahirap at komplikado dahil sasabihin ng China dapat sundin ang batas nila. Sasabihin natin dapat sundin ang batas natin dahil nasa exclusive economic zone natin (The intention is good, we can be partners and search for oil, but it is complicated. China will insist on using their law and we will also insist on using our law since it is within our exclusive economic zone)," he said. (PNA)