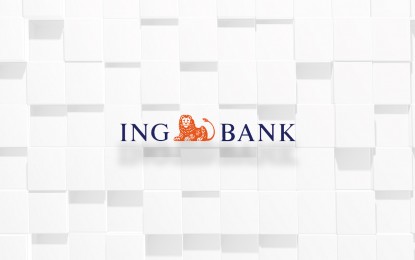 MANILA – Dutch banking giant ING aims to further increase its sustainable financing portfolio in the Philippines as the economy continues to recover as well as to help in the government's bid in addressing climate change.

ING Country head Hans Sicat, in a reply to e-mailed questions from the Philippine News Agency, said the bank's financing for environmental, social and governance (ESG) projects "continues to grow rapidly."

Sicat said the bank ended 2021 with 317 sustainable finance transactions, which is more than twice of what they had in the previous year.

"In the first half of 2022, we were involved in 205 sustainable finance transactions. We have set ambitious sustainable financing targets, such as a goal of mobilizing € 125 billion in sustainable finance by 2025 for Wholesale Banking globally," he said.

Sicat said the bank's domestic operations is notable for mergers and acquisitions, corporate advisory and capital markets, "and we intend to strengthen our capabilities and position in these areas" as the economic recovery continues.

"As a bank and ESG thought leader, we want to increase our focus and support to clients in sustainability, as well as invest in the growth prospects of the renewable energy, technology, media and telecommunications, infrastructure and financial institutions sectors. We have been beefing up our team, with senior hires, to support these growth ambitions," he said.

The bank recently celebrated its 32nd year in the Philippines.
"There's a growing sense of urgency on climate change," Sicat said. "It is clear that governments, businesses and individuals have to all step in and help address it."

"We have closed several first-of-their-kind deals and many of our green financing deals were the first done by our clients. In the Philippines, we are proud to advise our clients on their sustainable finance framework, to be their 'go-to' bank for the issuance of their first green bond, and provide financing for sustainable projects that would support their transition to a sustainable and low-carbon economy," he added. (PNA)