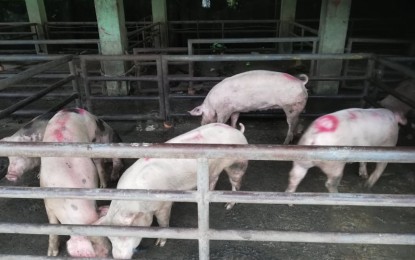 SAN JOSE DE BUENAVISTA, Antique – The Antique provincial board on Monday urged the provincial and municipal price coordinating councils to monitor the prices of basic commodities, including meat and fish, especially during the Christmas season.
The call was made through a resolution sponsored by board member Noel Alamis during their regular session, citing that the Local Price Coordinating Councils (LPCC) have been strengthened with the partnership between the Department of Agriculture (DA) and other government agencies "to shield consumers from possible price hikes and aims to help manage unreasonable and excessive price increases of basic necessities".
"The economics of Christmas are significant because Christmas is typically a high-volume selling season for suppliers of goods and commodities. Sales increase dramatically as people tend to go shopping or purchase items to celebrate the Yuletide season, such that monitoring of the prices of basic commodities is imperative to make sure that the businesses are compliant," the resolution read.
Alamis, in a follow up interview, said the approval of the resolution is timely as December approaches.
"We also would like to request the entrepreneurs to put on price tags on their commodities for the consumers to easily see," he said.
Alamis said the close monitoring of the prices of commodities could help and protect the poor people who could barely afford to buy their needs.
"The close monitoring of the LPPC could (be) very timing so the people would be not be taken advantage of this Christmas season," he added.
Darcy Bungay, municipal economic enterprise and development officer here, said the live weight price of hog right now is PHP120 per kilogram from the previous PHP105 per kilogram.
"There are now traders from Luzon who come to buy the live weight hog that is why, the price has again increased," Bungay said.
He said the price of live weight hog dipped to PHP105 per kilogram last month when the African swine fever (ASF) was first reported in Oton town, Iloilo province as local hog raisers were temporarily prevented from shipping out their animals. (PNA)