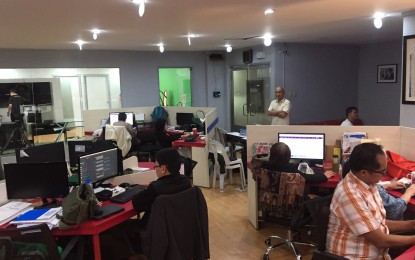 MANILA – A House panel on Monday approved a proposal rightsizing the bureaucracy for a lean, efficient and responsive government workforce, which is a legislative priority of President Ferdinand R. Marcos Jr. as mentioned in his State of the Nation Address (SONA) on July 25.
During a hearing, the House Committee on Government Reorganization, chaired by Bukidnon Rep. Jonathan Keith Flores, approved the unnumbered substitute bill that aims to remove redundancy or duplication in functions, or those agencies being obsolete already
The substitute bill is a consolidation of House Bills 12, 2423, 2787, 2885, 3096, 3227, 3385, 3473, 3529, 3539, 4015, 4086, 4120, 4411 and 4816,
The bill declares that it is the policy of the State to promote and maintain effectiveness, efficiency and economy in the government; enhance institutional capacity to improve public service delivery; and ensure the attainment of the country's societal and economic development goals and objectives.
Rightsizing is defined under the bill as "the process of analyzing and designing the appropriate roles, mandates, structures, functions, sizes, systems, as well as processes of government agencies to ensure effective, responsive, and efficient service delivery."
Speaker Martin Romualdez, author of HB 12, said while overhauling a "bloated bureaucracy" is no easy task considering the "vastness and complexity" of government offices, the legislative intent of the measure must be realized in the context of good governance, improved public service delivery and fiscal prudence.
"The aim of rightsizing the government bureaucracy is to improve public service delivery by minimizing duplication, redundancy or overlapping in functions," Romualdez said.
Budget Secretary Amenah Pangandaman earlier said with the proposed rightsizing, government will save a significant amount of the budget which may be used to fund priority projects such as in building much-needed infrastructure, for social services, programs in the health sector, agriculture, among others.
President Marcos, in his first SONA, urged Congress to support his administration's priority legislative measures, including the rightsizing bill.
Under the DBM's rightsizing plan, the Marcos administration will determine which among the 187 government agencies with about 2 million personnel may be streamlined through merging, restructuring or abolition. (PNA)