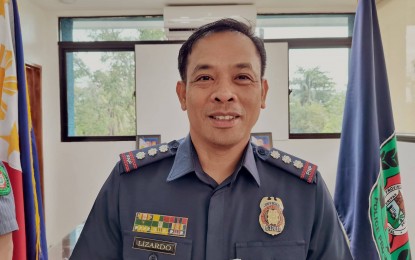 DUMAGUETE CITY – The Police Regional Office-7 (PRO-7) will be assisting the Negros Oriental Provincial Police Office (NOPPO) in its investigation of the death of a congressman's driver in the province's 3rd District.
Newly-installed acting provincial police director, Col. Reynaldo Lizardo, said in a press briefing Tuesday at the NOPPO headquarters that this is to ensure that "no stone is left unturned" in the probe on the fatal shooting of Juvanie Palagtiw Catubay, 38, a resident of Sitio Break Water in Poblacion, Sta. Catalina town.
"Moreover, a team from the provincial investigation and detective management has already been deployed to aid the investigators of (the) Sta. Catalina municipal police station," Lizardo said.
Catubay was shot dead by two unidentified motorcycle-riding suspects around 2:30 p.m. Monday at Sitio Bunsod in Barangay Obat, Sta. Catalina.
The suspects and the motive for the killing remain unidentified "that is why we continue to double our efforts", he added.
Initial police investigation showed that Catubay was driving his motorcycle on his way home from Barangay Caigangan of that southern town and stopped by the store of Rose Bie Casido when the suspects arrived and shot him several times, causing his instant death.
Investigators recovered from the crime scene 10 pieces of empty shells of caliber 5.56, one empty shell of caliber .45, and one caliber .45 deformed slug.
Rep. Arnolfo "Arnie" Teves Jr. said in a social media post hours after the incident that Catubay was shot dead apparently using a high-powered firearm, based on the evidence recovered from the crime scene.
He was referring to the recovered caliber 5.56 ammunition that is used for M-16 Armalite rifles.
Teves called for an immediate investigation into the death of his driver that occurred just days after former provincial police chief, Col. Jonathan Pineda, was relieved from his post and replaced by Lizardo, who was officially installed on Monday afternoon.
Additional police personnel have been deployed to Sta. Catalina "for maximum police presence to deter the movement of lawless elements", the acting provincial director said.
Meanwhile, Lizardo said the NOPPO would soon initiate a peace covenant signing and invite the governor, vice governor, and other local officials, church representatives, the military, and other line agencies to participate. (PNA)