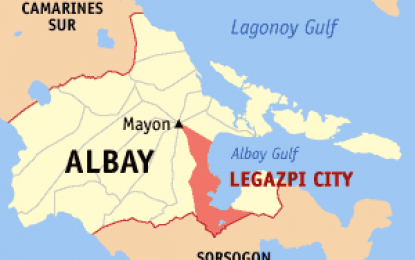 LEGAZPI CITY – The Department of Health (DOH) 5 (Bicol) continues to encourage individuals, particularly parents with children, to strictly follow the minimum public health standards after an increasing number of cases of hand, foot, and mouth disease (HFMD) were recorded.
In a press conference on Tuesday, Dr. Jannish Alcala-Arelliano, DOH-5, Infectious Disease Cluster head, said HFMD is a mild but very contagious common viral illness mostly affecting infants and children.
"The incubation period for this is two to 14 days. HFMD spreads to another person by close personal contact, the air through coughing or sneezing. In the case of our children, the tables, the chairs, or anything that is contaminated – objects and surfaces – and contact with feces," she said.
Alcala-Arellano said the most common symptoms of HFMD are fever, mouth sores, and skin rash, usually on the palms of hands and soles of the feet or on the buttocks, arms, and legs.
"Treatment is directed toward relief of symptoms (fever and sore throat). There is no specific treatment. Signs and symptoms usually clear up in seven to 10 days. A topical oral anesthetic may help relieve the pain of mouth sores. Over-the-counter pain medication may help relieve general discomfort," she said.
Jan Edmund Dominic Bailon, Albay Provincial Epidemiology and Surveillance Unit head, said in an interview at least 585 HFMD cases were recorded in the province from January 1 to November 26: Camalig (50); Daraga (55); Guinobatan (73); Legazpi City (107); Ligao City (8); Malilipot (16); Manito (14); Oas (162); Polangui (16); Rapu-Rapu (13); Sto.Domingo (16); Tabaco City (25); and Tiwi (30).
Bailon said for the prevention of the disease, strict handwashing, and hand hygiene using alcohol-based sanitizers must be practiced.
"We continue to coordinate with rural health units (RHUs) for isolation and active case finding and investigation. RHUs have done health education to parents and teachers, and another RHU's done random swabbing of cases and sent to RITM (Research Institute for Tropical Medicine) for the confirmatory result," he said.
Bailon said as an intervention in affected areas in the province, they have allocated and distributed disinfectants to the RHUs. (PNA)