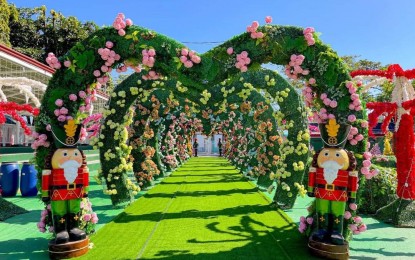 CALASIAO, Pangasinan – The municipal government here has turned the town plaza into a Dubai Miracle Garden-inspired Christmas village which is expected to boost tourist arrivals and generate income, as well as promote anew "puto" (native rice cake) delicacy.
Filled with a thousand colorful lights at night and scenery to behold by day, every corner of the plaza, the municipal hall and puto stalls is Instagrammable or picturesque.
In an interview Tuesday, municipal administrator Patrick Agustin Caramat said they hope the Christmas village would draw more tourists from nearby towns and cities, and encourage economic activity in their town.
"We hope this will become a tourist spot and strengthen the puto industry here. This is one way to give vendors an opportunity to sell and expand their market. We wanted to enable our kababayans to enjoy and at the same promote our town and its one-town-one-product that is puto," he said.
Vice Mayor Kevin Roy Macanlalay agreed, saying that Calasiao has no tourist spots or destinations except for St. Peter and Paul Parish Church, which is known as one of the oldest churches in the country.
The town's Christmas village conceptualized by Couple Minds Events Studio was truly magical with Dubai's Miracle Garden as the inspiration, especially with the designed heart-shaped arcs filled with different colors of decorative flowers.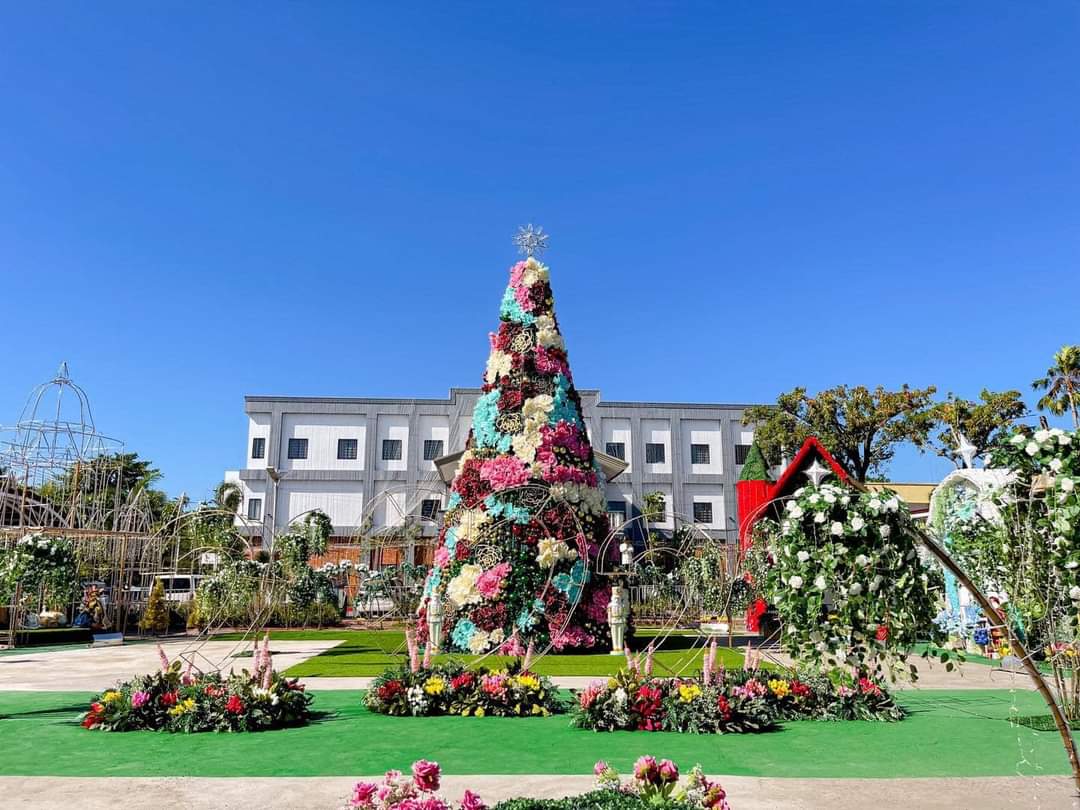 The tall Christmas tree features huge decorative flowers and Christmas balls while a fountain in the middle adds to the mesmerizing effect.
Mayor Mamilyn Agustin Caramat, in her speech during the lighting ceremony on Monday, said she chose flowers as the primary design in the village as she believes that flowers in bloom can brighten one's day.
"It is relaxing. I just want the residents to reflect while they are there to reflect or simply appreciate the goodness in God's creation," she said.
However, Caramat reminded the residents not to forget the true message of the season which is love, peace, joy, caring and unity.
"Jesus is the one true reason. Let us not be focused on the decorations instead, we should reflect on the nativity when Christ was born," she said.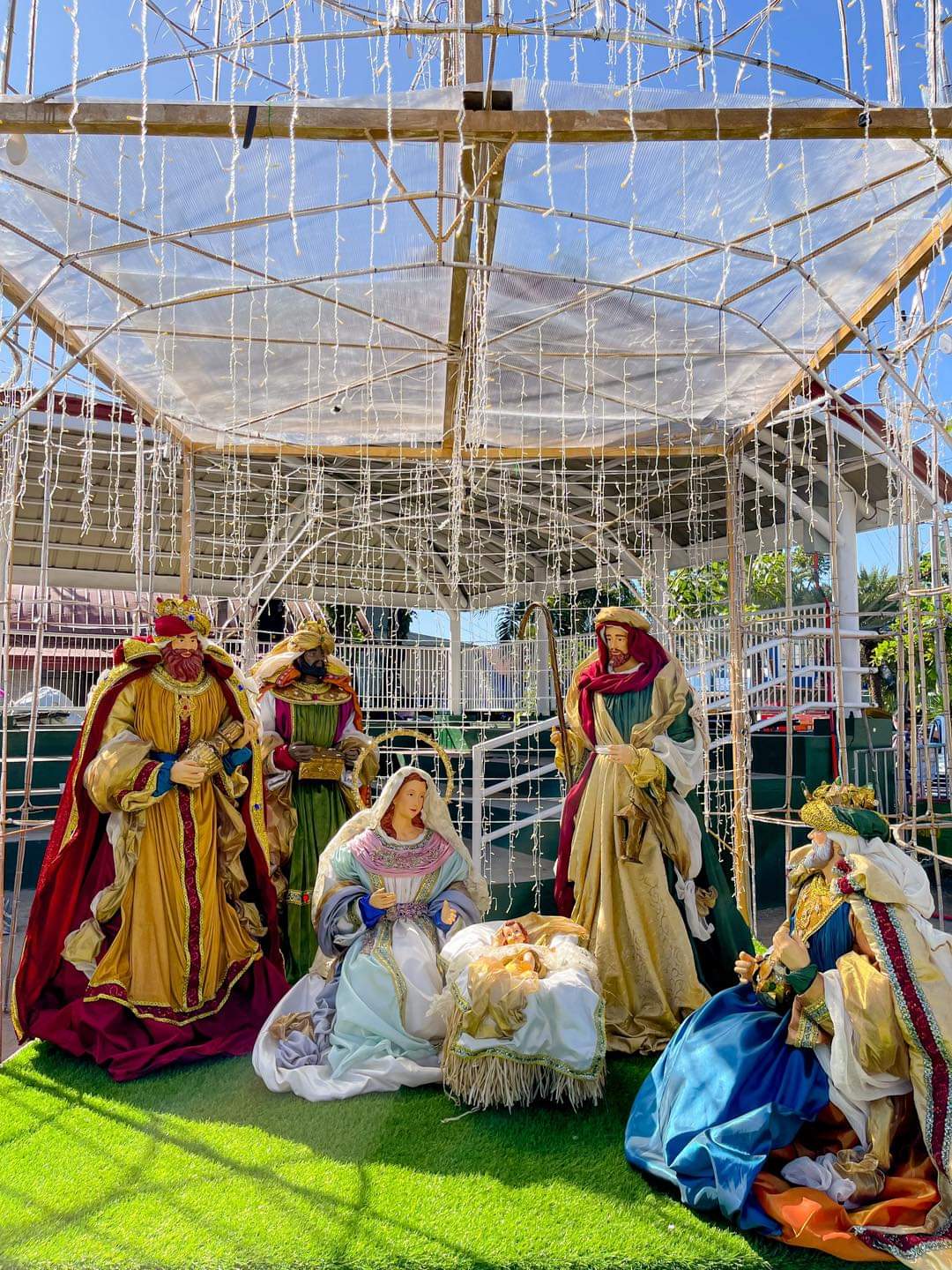 The village also showcases the nativity scene. It also has characters, such as Elsa and Olaf from Disney's Frozen, Spiderman, Batman, Transformers and of course, Santa Claus.
Caramat added admission to the Christmas village is free as it is her gift to the residents of Calasiao.
The funding for the village was from Caramat's personal fund.
Executive Secretary Melvi Agustin said the village opened from Nov. 28 and will run until Feb. 14 next year.
"We will require vaccination cards from those who wanted to enter the Christmas village and we also have vaccinators in the area for those who are still not inoculated," she said.
She added the visitors will be allowed to stay and take pictures inside the village for 15 to 20 minutes per batch.
The village will be open from 7 a.m. to 10 p.m. daily.
Children below 12 years old will not be allowed to enter without their guardians with them.
Pets, food, drinks and vape are not allowed inside the village.
Touching of decors and taking decors are also prohibited. (PNA)