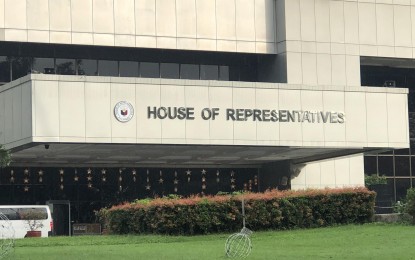 MANILA – To hone the artistic skills and talents of the Filipino youth, a measure seeking the establishment of a Philippine High School for the Creative Arts (PHSCA) System hurdled the committee level at the House of Representatives.
During a hybrid hearing on Tuesday, the House Committee on Basic Education and Culture, chaired by Pasig City Representative Roman Romulo, approved the substitute bill to House Bill 931, in consolidation with HBs 1097, 3144 and 5075, which seeks to create a PHSCA System of specialized secondary schools that would offer full scholarships and a special curriculum to deserving students with considerable potential in various fields of art, such as performing arts, creative writing, visual arts, and applied arts.
Romulo said the bill aims to provide a continuing source of artists of notable excellence and leaders in the preservation and promotion of culture and the arts in the Philippines.
"It shall be geared towards early recognition and development of highly talented children exceptionally gifted in such field, and protection of their bankable skills and talents," Romulo said.
Romulo said under the proposed amendment, the Department of Education (DepEd) would craft that part of the curriculum which would deal with the functional literacy.
Meanwhile, the part of the curriculum, which pertains to arts and design or the creative arts, would be crafted by the National Commission for Culture and the Arts (NCCA), along with the other cultural agencies in the Philippines.
He said they would want to ensure that under the creative arts portion of the creative arts system curriculum, non-Licensure Examination for Teachers (LET) takers, such as national artists, artists and experts in particular fields of the creative arts, would be able to teach in DepEd schools.
"This would not only allow them to share their knowledge but to serve as inspiration to the students, as well," Roman said.
He clarified that the bill would not create or set a new school but rather would improve the curriculum of the special program of the arts and design in the existing DepEd schools.
The panel also the substitute bill to HB 1580 by TINGOG Party-list Reps. Yedda Marie Romualdez and Jude Acidre, and HB 3554 by Deputy Speaker Ralph Recto.
The bill would institutionalize the career progression system for public school teachers. (PNA)