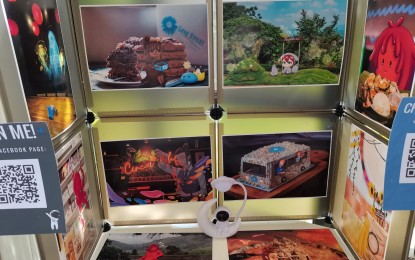 DUMAGUETE CITY – Local creative content creators are urged to forge ahead and penetrate the global market with the numerous possibilities now being offered in this growing industry.
On Tuesday, some 100 local creators in this capital city of Negros Oriental participated in the one-day Ayo Roadshow 2022, an event funded by the Department of Trade and Industry (DTI) to provide an avenue for them to jumpstart the growth and development of their original content.
Nannette Arbon, regional director of DTI-Region 7, in an interview, said the roadshow was first held in October in Cebu City, in collaboration with the Creative Content Creators Association of the Philippines, better known as SIKAP.
The Dumaguete leg is the first of a series of roadshows for larger gatherings in 2023 and in 2024, she added.
"The Ayo Roadshow is the SIKAP brand promoting the growth of the digital creative entertainment industry and providing local content creators the venues for business as well as connectivity and opportunities in the international market," Arbon said. "We want our local creatives here to appreciate the opportunities out there and how they can take advantage of these, how they can provide value to the work that they are doing, monetize it and have a career out of it."
She said part of the priorities of DTI is to create and develop the creative sector and she hopes that local content creators will be able to develop linkages among different creator communities while also penetrating various markets.
Meanwhile, Cris Dumlao, vice president of SIKAP, said they are bringing the roadshows outside of Metro Manila in preparation for the nationwide Ayo event in May 2023 to be held in Cebu City.
She said they chose the Cebuano word "ayo" as their catchphrase as it connotes a welcoming note "to encourage all the creators from the different regions in the country to join us".
Dumlao admitted that as far as creative content is concerned, the Philippines has been behind other countries in the last few years but she noted a "surge of Filipino content on different streaming platforms, specifically Netflix, where there are a lot of animated films" from local creators.
In terms of technology, compliance, and standards, she said that country is catching up but she believes what is lacking at present is diversity in terms of story-telling.
"It would be nice to have more unique stories specifically for various platforms that are now trending," Dumlao added. (PNA)