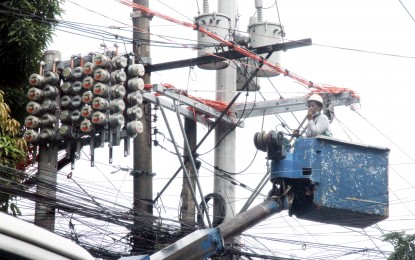 MANILA – President Ferdinand R. Marcos Jr. on Tuesday said his administration is trying its best to prevent the prices of fuel from further increasing in time for the Christmas season.
"Yun ang tina-trabaho namin ngayon, na hindi tumaas ang fuel. At least not for Christmas man lang (That's what we're working on now, that fuel doesn't increase further. At least not for Christmas)," he said in a media interview after his meeting with officials of the International Rice Research Institute (IRRI) in Los Baños town, Laguna province.
Marcos said postponing the expected power hikes until next year would significantly benefit consumers severely impacted by the rising costs of basic goods and services.
"If we could postpone or padahan-dahanin lang natin. Kung tataas man, dahan-dahanin natin ang pagtaas. Masyado nang nahirapan ang tao (or make is gradual. If it increases, we have to do make it happen gradually. People are suffering enough)," he added.
Marcos made this remark as he again raised concerns over the Court of Appeals' (CA) temporary restraining order (TRO) suspending the implementation of the power supply agreement (PSA) between the Manila Electric Company (Meralco) and San Miguel Corp.'s subsidiary South Premier Power Corp. (SPPC).
"Yung worry ko lang itong nangyari yung TRO na binigay ng CA doon sa PSA ng San Miguel at saka Meralco (My worry now is the TRO imposed by the CA on the PSA of San Miguel and Meralco)," he said.
On Sunday, Marcos described the CA decision to suspend the PSA between Meralco and SPPC as "unfortunate."
"The implementation of the PSA between Meralco and San Miguel, it is unfortunate that this has happened, it will cause further dislocations and possible price increase for power," Marcos said.
He also expressed hope that the CA would "reconsider" its decision and include in its deliberations "the extremely deleterious effect this will have on power prices for ordinary Filipinos."
Inflated electricity costs are expected in the coming months amid the ongoing conflict between Russia and Ukraine.
Currently, the Marcos administration continues to distribute cash subsidies to affected populations such as drivers, fisherfolk and farmers.
The government is also eyeing to increase the share of renewable energy on the country's generation mix to provide households with cheaper electricity. (PNA)