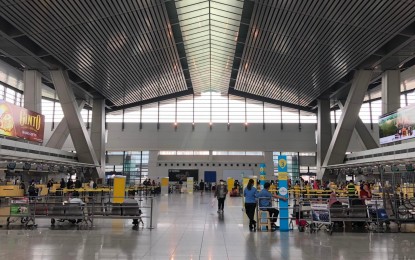 MANILA – The Bureau of Immigration (BI) on Wednesday said it would coordinate with the Manila International Airport Authority (MIAA) for a thorough investigation into the rise in human trafficking attempts involving fake travel documents, including airport entry passes.
Commissioner Norman Tansingco issued an order to BI Port Operations Division (POD) chief Carlos Capulong to request airport authorities to probe the issue.
He issued the order after airport security and police intercepted several victims this month.
Three victims which were stopped in early November reportedly used fake airport access passes, pretending to be employees of various airport concessionaires, to be able to enter the boarding gates.
It was also found out that their passports and boarding passes contained counterfeit immigration stamps.
The BI chief raised the urgency after hearing that another female victim was intercepted last Nov. 16.
The victim bound for Kuala Lumpur presented a fake access pass and attempted to enter the employees' entrance. Her passport and boarding pass also contained fake stamps.
Tansingco noted that previous victims might have used the employees' entrance to evade strict immigration departure assessment to depart the country and illegally work in countries such as Myanmar.
"We are investigating several victims of a trafficking syndicate that entices our kababayans to work abroad as call center agents, only to be transported to a third country to work as online scammers. We are trying to see if these two cases are linked. This is already a big security issue, and we see the need to refer the matter for a thorough investigation, together with local law enforcement agencies and the MIAA," the BI chief added.
In 2014, a similar incident occurred when BI officers intercepted four trafficking victims who attempted to enter using the employees' entrance.
"This keeps on happening, and something must be done to stop this. We are implementing strict departure formalities, and must ensure that all departing passengers are inspected and assessed by our officers," he said. (PNA)