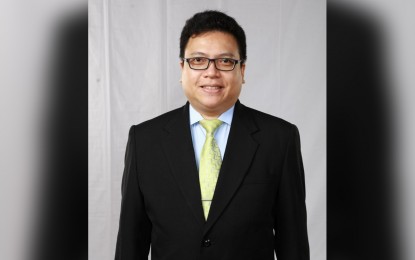 MANILA – An economist forecasts the rise of loans extended by banks to be sustained as the economy reopens, which can also boost domestic expansion amid the projected hikes in central banks' policy rates.
Data released by the Bangko Sentral ng Pilipinas (BSP) Tuesday night showed a 13.9 percent year-on-year expansion of outstanding loans by universal and commercial banks (UKBs), excluding placements in the central bank's reverse repurchase (RRP) facility, last October, a jump from the previous month's 13.4 percent.
In a report on Wednesday, Rizal Commercial Banking Corporation (RCBC) chief economist Michael Ricafort said the double-digit growth in bank lending in recent months is among the bright spots for the economy which is expected to bolster domestic expansion.
Ricafort said borrowers are also taking advantage of the availability of funds to finance their needs, with corporates seen hedging against external risk factors given the expectations for further increase in the BSP's policy rates as a result of similar developments for the United States Federal Reserve.
"Faster loan growth (is) also due to the fact that some borrowers rushed financing activities/requirements in view of the increase in both short-term and long-term interest rates/borrowing costs locally and globally amid elevated inflation," he said.
The BSP's policy rates have been hiked by a total of 300 basis points since last May to help address the elevated inflation rate which rose to its almost 14-year high of 7.7 percent last October.
This also ensures that interest rate differential with the Federal Reserve, which has increased its key rates by a total of 375 basis points since last March.
Ricafort expects continued expansion of bank lending, which can fuel the growth of domestic liquidity or M3, as the economy sustains its recovery.
The BSP on Tuesday night also reported the 5.4 percent year-on-year growth of M3 growth for October 2022, faster than its 5.2 percent expansion in the previous month.
Ricafort said the government's infrastructure program is also expected to boost bank lending since this will pump-prime the economy.
"That results in greater business and loan demand by contractors as well as for allied/related industries, especially suppliers of the various infrastructure projects and for those part of the supply chain/value chain, as well as more opportunities for the property/real estate sector with higher multiplier effects on the economy," he said.
"Going forward, loan demand back to double-digit growth levels as seen recently could lead to faster GDP (gross domestic product) growth and could already support/justify any further hikes in the local policy rate amid higher inflation and the expected aggressive Fed rate hikes in 2022," he added. (PNA)