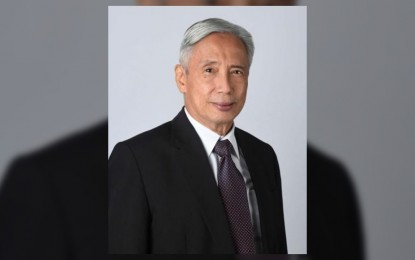 MANILA – Hikes in interest rates are not expected to greatly dampen the domestic economy's 2023 growth, with Bangko Sentral ng Pilipinas (BSP) Governor Felipe Medalla citing pent up demand and recovery of tourism as drivers of growth.
"I would say that the DBCC (Development Budget Coordination Committee (DBCC) growth targets are still feasible," Medalla told journalists Tuesday night.
DBCC's next year growth target ranges between 6.5 to 8 percent, which is also the assumption until 2028.
Its growth assumption for 2022 ranges 6.5 to 7.5 percent.
Economists and multilaterals forecast domestic growth to be around 5 to 6.3 percent next year.
Medalla cited as drivers of his optimism the possible pick-up of international tourism, which is among the major growth contributors for the Philippine economy.
"There's also still quite a bit of pent up demand," he said, adding that "postponed capex (capital expenditure) is still there."
Household final consumption expenditures (HFCE) account for around 70 percent of the economy's annual output.
In the third quarter of this year, HFCE grew by 8 percent year-on-year.
Growth, as measured by gross domestic product (GDP), in the third quarter rose further to 7.6 percent from quarter-ago's upwardly revised 7.5 percent, bringing the year-to-date average to 7.8 percent.
Aside from domestic consumption and tourism, Medalla said the business process outsourcing (BPO) sector is among the sources of structural dollar inflows for the country.
He said the BPO sector also has "some legs", noting the additional boost that it has been providing to domestic growth in the past years.
Earlier, Medalla said the recovery of the domestic economy is expected to cushion the impact of the continued hikes in the central bank's key policy rates.
Since last May, the central bank's policy-making Monetary Board (MB) has increased the BSP's key rates by a total of 300 basis points as it bids to help address the accelerating domestic inflation rate.
The rate of price increases breached the government's 2 to 4 percent target band last April when it climbed to 4.9 percent from 4 percent in the previous month due to the impact of higher oil prices.
Last October, it further accelerated to 7.7 percent, the highest since December 2008, due to faster annual inflation rate of the food and non-alcoholic beverages index.
The average inflation in the first 10 months this year stood at 5.4 percent.
Medalla expects inflation to peak either next month or in January 2023, noting that once it decelerates, he expects it to continue to slow until it returns to within-target levels by July or August next year. (PNA)