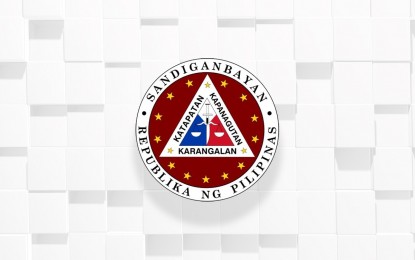 MANILA – The Sandiganbayan has affirmed its earlier decision against a Maguindanao town mayor and other former town officials found guilty of graft in connection with a 2011 municipal water project.
In its 25-page resolution dated Nov. 29 and written by Associate Justice Maryann E. Corpus-Mañalac, the anti-graft court said the motions for reconsideration filed by Northern Kabuntulan, Maguindanao municipal mayor Datu Umbra B. Dilangalen and his co-accused, former municipal accountant Rahima A. Ali and former municipal treasurer Kabiba A. Mael, were "denied for lack of merit."
It also upheld its earlier decision to sentence the accused to up to seven years imprisonment and perpetual disqualification from public office and forfeiture of their retirement or gratuity.
In its Sept. 9, 2022 decision, the anti-graft court found the accused guilty of giving unwarranted benefits to a private firm, FFJJ Construction, in a contract for the town's Small Water Impounding Project worth PHP5 million.
Full payment was given to FFJJ on December 2011, even though the project was completed only in March 2012.
"Undeniably, in causing the full payment of the contract price under the circumstances... the accused public officers gave the FFJJ Construction unwarranted benefit and advantage. As already explained, such action lacked adequate or official support and was unjustified, unauthorized or without justification or adequate reason, placing the contractor in a more favorable or improved position or condition and benefiting from such payment by having already the full amount available to it for use, as it, in fact, did use the same, even prior to the commencement of the project, without the need to use its own funds and without the risk of any loss," the court said.
Prosecutors have questioned why the accused authorized full contract price payment of the project even before the construction started, as under government procurement rules, in no time should full payment be made prior to the completion of a project.
Dilangalen claimed the charges were instigated by his political rivals and admitted that the contractor did not ask for full payment after the signing of the contract. He likewise denied that he allowed the full payment on account of familiarity with the contractor.
In sentencing the three to imprisonment of six to seven years in prison, the court said it is "unconvinced" by the mayor's claim that he did not know the rules governing the disbursement of public funds.
"As pointed out by the prosecution, he (mayor) disregarded the stipulation in the contract -- that he himself signed as then mayor and representative of the municipality -- regarding the amount of initial payment that could be advanced to FFJJ Construction," the Sandiganbayan said.
The illegal full advance payment, the tribunal added, "manifests patently fraudulent and dishonest purpose to do moral obliquity or conscious wrongdoing for some perverse motive or, at the very least, want of even the slightest care with conscious indifference to consequences." (PNA)