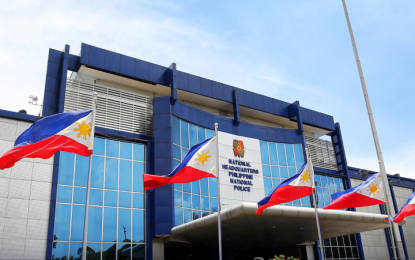 MANILA – The Philippine National Police (PNP) on Friday announced that its investigators have filed another case of kidnapping and serious illegal detention against two more suspects tagged in the case of a missing "sabungero" (cockfighting enthusiast) in Laguna.
Named as respondents in the complaint was Julie Patidongan also known as "Dondon", reportedly a staff of a farm in Barangay Palasan, Sta. Cruz, Laguna and another "John Doe".
The Criminal Investigation and Detection Group (CIDG) filed the charges on Thursday before the National Prosecution Service of the Department of Justice.
The charges were based on the complaint of the kin of victim Michael Bautista of Barangay Poblacion 1, Daang Barrio Road, San Jose del Monte, Bulacan, who has been missing since April 28, 2021.
"Patidongan and a John Doe were tagged as the persons seen on a video footage obtained by CIDG as the same persons who were holding the handcuffed Bautista outside the farm," PNP officer in charge Lt. Gen. Rhodel Sermonia, said in a statement.
In a meeting with CIDG chief Brig. Gen. Ronald Lee, Bautista was positively identified by his wife and brother as the handcuffed man in a "secret video" obtained by investigators, saying they recognized him from his haircut, body build, and personal belongings.
Bautista is among 34 missing "sabungeros" who are the subject of a massive search and investigation that earlier led to the filing of kidnapping charges against eight persons on March 18.
Based on this video evidence, police digital forensics technicians developed computerized facial composites of the two suspects, Sermonia said.
"With these developments, we are confident that the investigation on the 'missing sabungero' is gaining solid ground and will find closure in due time," he said.

Meanwhile, Justice Secretary Jesus Crispin Remulla met with 16 families of the 34 missing sabungeros Friday and said initial impressions suggest that a group may be behind the incidents.
The disappearances seemed to be an organized act, Remulla told reporters after the meeting.
"Not yet at that level. But it's a concerted effort. There looks to be a group behind it. May sinusundan silang ganun (they're following a lead like that),".
Spokesman for the Department of Justice, Mico Clavano said Remulla told the families that law enforcement agencies would continue looking for the missing sabungeros while investigating their cases.
The families were also asked to come to DOJ every second Wednesday of the month so that they can be updated.
So far, there are eight clustered cases that the department is handling. Four of them have already been filed in prosecutor's office.
"Ano yan e, we're talking about eight cases, eight clustered cases. And I think four of them have been filed, some of them still have to be filed. There are leads in other cases that are still being followed up," he said. (with Priam Nepomuceno, Benjamin Pulta /PNA)