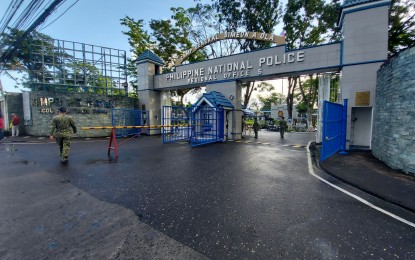 LEGAZPI CITY – Two of the top most wanted persons in Bicol have been arrested in police operations on Thursday, the Police Regional Office in Bicol (PRO-5) said on Friday.
In an interview, Lt. Col. Malu Calubaquib, PRO-5 spokesperson, said a rape suspect who is tagged as the region's No. 6 most wanted was nabbed in Bohol province.
She said operatives of the Bicol police went to Bohol to serve the warrant of arrest to the 48-year-old suspect who was only identified as "Prudencio", a resident of Daraga town, Albay province.
"A report from Albay Police Provincial Office, combined operatives of Daraga Municipal Police Station, Police Intelligence Unit-Albay, Regional Intelligence Division 5-Regional Special Operation Unit, Regional Intelligence Unit 5, Alburquerque Municipal Police Station, Mabini Municipal Police Station both of Bohol Provincial Police Office and Regional Intelligence Division-7 nabbed the suspect at around 1:20 in the afternoon on Thursday (Dec. 1) at Barangay Bahi, Alburquerque, Bohol," Calubaquib said.
"He is set to face complaints for five counts of qualified rape with no bail recommended," she added.
Meanwhile, the region's 3rd most wanted person charged with multiple crimes was also arrested during a manhunt operation at Barangay 7 in Bacacay town, Albay.
"The operating team arrested the accused 'Dennis', 39, of Purok 3, Resettlement, Barangay 66, Banquerohan, Legazpi City. A warrant of arrest for five counts of statutory rape, six counts of acts of lasciviousness, and acts of lasciviousness with Republic Act 7610 or the Special Protection of Children Against Abuse, Exploitation and Discrimination Act was served against him for allegedly molesting a minor for several times in the year 2021 and 2022," Calubaquib said.
The arrested individual was brought to the Legazpi City Police Station for proper disposition and documentation.
Calubaquib said PRO-5 will continue to uphold the organization's mission to serve and protect the people beyond the call of duty in order to shape a positive and progressive future for the generations to come.
"We also call upon the public for their consistent support to aid in serving justice to the victims and in making it happen for them to experience a beautiful life," she said. (PNA)