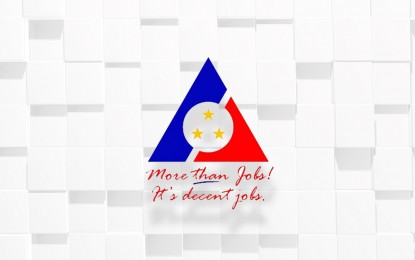 MALASIQUI, Pangasinan – About 94 percent of the 2,586 establishments inspected by the Department of Labor and Employment (DOLE) in the Ilocos region are compliant with labor laws, including the implementation of the new minimum daily wage rates in the region.
In a virtual press briefing on Friday, DOLE 1 (Ilocos region) planning officer Jeff Rey Pitpit said establishments in central and eastern Pangasinan are 94 percent and 97 percent compliant, respectively.
Meanwhile, compliance in western Pangasinan is at 89 percent; Ilocos Sur (94 percent); and La Union and Ilocos Norte (95 percent).
Senior labor and employment officer Allan Jerome Padilla said they are continuously conducting inspections to ensure that the increase in minimum wage is being implemented.
Starting December 1, the minimum wage for workers in non-agriculture establishments with one to eight employees is PHP342; PHP370 for those with 10 to 25 employees; and PHP400 for those with 20 employees or more.
For Agriculture Non-Plantation category, the minimum wage is PHP342, and PHP372 for Plantation.
The new minimum wage hike is the second tranche of the wage order released on June 6 this year.
Padilla noted that most of the non-compliant establishments are micro-enterprises that are struggling due to the pandemic.
"Hopefully, they would be able to implement the second tranche," he said, adding that conferences were held with the non-compliant establishments.
"If they still would not comply, there would be double indemnity, or they would double the payment for the underpayment of the minimum wage." (PNA)