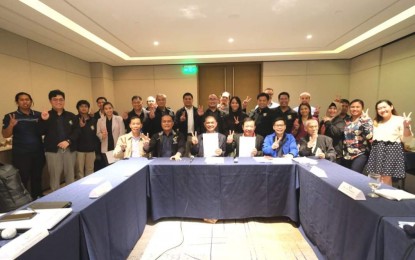 MANILA – Secretary Carlito Galvez Jr., Office of the Presidential Adviser on Peace, Reconciliation and Unity (OPAPRU) chief, said the various normalization mechanisms of the Bangsamoro peace process will make the Philippines a model for other countries to follow.
"We (Philippines) will become the model of the world in terms of our peace process," Galvez said in his message during the Joint Normalization Committee (JNC) meeting and assessment workshop held on Dec. 2 and was posted on the OPAPRU Facebook page on Sunday.
He said these mechanisms are helping the administration of President Ferdinand R. Marcos Jr. in fulfilling commitments made by the national government under all signed Bangsamoro peace agreements.
Galvez also said the successful implementation of these normalization mechanisms allowed the President to make the Bangsamoro peace process as the "centerpiece" of his administration's bid to become a member of the United Nations Security Council (UNSC) by 2027.
Galvez noted that these mechanisms, which are under the oversight of the Government of the Philippines (GPH) and Moro Islamic Liberation Front (MILF) Peace Implementing Panels, "aim to transform former Moro Islamic Liberation Front (MILF) combatants and their families into peaceful and productive individuals, and their areas into progressive and resilient communities.
These peace mechanisms, which were created under the normalization track of the Comprehensive Agreement on the Bangsamoro (CAB), include the JNC, Joint Peace and Security Committee (JPSC), Independent Decommissioning Body (IDB), Coordinating Committee on the Cessation of Hostilities (CCCH), Adhoc Joint Action Group (AHJAG), Task Force for Decommissioned Combatants and their Families (TFDCC), and Joint Task Force on Camps Transformation (JTFCT). (PNA)