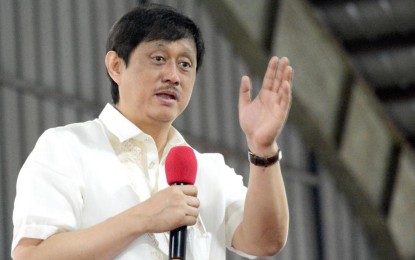 MANILA – A total of 1,582 Zamboanga Peninsula farmers are soon to become landowners as the Department of Agrarian Reform is scheduled to award them certificates of land ownership awards (CLOAs) on Tuesday.
In a statement issued on Monday, DAR Secretary Conrado Estrella III will lead the distribution of CLOAs, covering a total of 2,653 hectares of agricultural lands in the province.
"For distribution are 819 CLOAs in the provinces of Zamboanga Sibugay covering 1,373 hectares of land to 764 ARBs; Zamboanga del Sur, with 441 CLOAs covering 628 hectares to 441 ARBs; and Zamboanga del Norte with 403 CLOAs, covering an area of 652 hectares benefitting 377 ARBs," Estrella said.
Aside from the CLOAs, Estrella will also turn over some PHP8.6 million worth of support services to the agrarian reform beneficiaries that include farm equipment, machinery, and facilities.
This includes two units of processing centers, two units of water tank collectors, a vermiculture production center, three units of three-wheel multipurpose motorcycles with canopies, a hauling truck, and a unit of corn sheller, with a total cost of PHP3.34 million for Zamboanga del Sur agrarian reform beneficiary organizations (ARBOs).
A total of PHP2.75 million worth of support services would be distributed in Zamboanga Sibugay, which include two multi-purpose buildings, five power tillers with complete implements and tillers, a rice thresher, a mud boat with complete tools, and a water tank collector.
The ARBOs from Zamboanga del Norte would be provided with a hauling truck, warehouse, forage shredder, vermi shade, five heads of cattle, four egg machines, and a rainwater collector, with a total cost of PHP2.60 million.
Estrella said these support services are being implemented under the DAR's Climate Resilience Farm Productivity Support Program, Village Level Farm-Focused Enterprise Development Project, and the Convergence on Value Chain Enhancement for Rural Growth and Empowerment (Project Converge) that will help farmers become more productive.
"This move is In line with the directive of President Ferdinand R. Marcos Jr. to improve the agricultural sector in the countryside, and boost the lives of the farmers in this region," he said. (PNA)