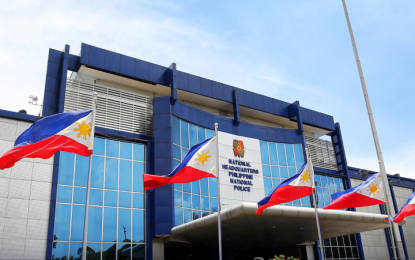 MANILA – The Philippine National Police (PNP) on Monday reported a 6 percent drop in the number of focus crimes from July to November this year, compared to the same period last year.
"Based from the DIDM (Directorate for Investigation and Detective Management) data, covering the period from July 1 to November 30, 2021 vs. same period 2022, there was a notable decrease of eight focus crimes from 16,469 for 2021 to 15,482 in 2022. A decrease of 1,167 incidents," PNP chief Gen. Rodolfo Azurin Jr. said in a press briefing at Camp Crame, Quezon City.
The eight focus crimes include theft, physical injury, rape, robbery, murder, homicide, motorcycle theft and vehicle theft.
Focus or index crimes are considered serious crimes while non-index crimes are violations of local ordinances and laws and vehicular accidents.
Other non-index crimes are violations against women and children, illegal possession of firearms and drugs, illegal logging, lasciviousness, direct assault and other crimes not listed under index crimes.
Based on DIDM data, the crime clearance efficiency (CCE) for July to November 2022 is at 92.64 percent, slightly lower than 94.73 recorded in the same period last year.
The crime solution efficiency (CSE), meanwhile, is at 60.59 percent from 61.28 percent in the same period last year.
CCE is the percentage of cleared cases out of the total number of crimes while CSE refers to the percentage of solved cases out of the total number of crimes for a given period of time.
A case is considered solved if the offender has been arrested and a criminal complaint has been filed.
The volume of non-index crimes dropped by 5.32 percent to 56,554 from August to November this year, from 59,734 in the same period last year.
Meanwhile, Azurin ordered all police units to implement their security and public safety plans to curb criminal activities for the holiday seasons.
He said mobile and foot patrols would be in place in public convergence points and holiday destinations.
The PNP National Headquarters and all 17 Police Regional Offices will have a ready contingent of Standby Support Force that can be called upon on short notice for rapid deployment to augment local PNP Units in law enforcement and public safety operations.
P619-M revenues via police clearance
Azurin also reported the PNP has generated more than PHP619 million in government revenue in the last four years of the National Police Clearance System (NPCS).
Azurin said the fund generated by the NPCS is one of the income-generating contributions of the police in raising funds for various projects of the national government.
He said PHP619.1 million in revenues was generated through the issuance of over 4.2 million police clearances.
A police clearance serves various administrative purposes and applications in public and private transactions.
It is one of the major requirements for job applications and some government transactions.
Even foreigners are also required to secure one for local employment and business operations.
The PNP recently initiated the mandatory application of police clearance to all workers of the Philippine Offshore Gaming Operators (POGOs).
Based on the latest data, a total of 12,169 police clearances were issued to POGO workers from Sept. 25 to Nov. 30 this year.
"All intents and purposes of this clearance were served, the PNP arrested 294 persons with outstanding Warrants of Arrest while attempting to secure National Police Clearance in PNP offices across the country," Azurin said.
The PNP started using NCPS in 2016 based on the order of the Department of the Interior and Local Government.
To date, there are three pending bills in Congress that seek to establish a national police clearance system and the centralization of data for criminal records.
Accomplishment report
Also on Monday, Azurin presented a rundown of the PNP's accomplishments on his first 89 days as the 28th PNP chief through a coffee table book and audio-visual presentation launched at the PNP Multi-Purpose Center.
The coffee table book titled "The First 89 Days" encapsulates the operational accomplishments of the nation's premier law enforcement agency for the past three months as a result of the unity and cooperation among government and law enforcement agencies in promoting local sovereignty and community empowerment.
"It presents more than our different programs and projects, as it also shares stories of heroism, and good deeds from both our uniformed and non-uniformed personnel towards ensuring the safety and security of our citizens," Azurin said in his message.
The book's "First 89 Days" title is a homage to Azurin's batch at the Philippine Military Academy -- the "Makatao" Class of 1989. (PNA)