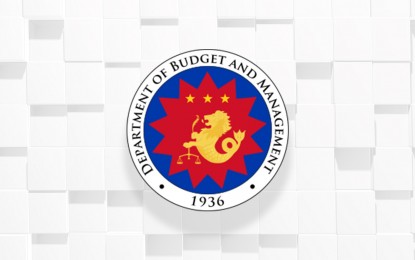 MANILA – The Department of Budget and Management on Monday announced that it has approved the release of more than PHP2 billion in funds to the Philippine Health Insurance Corporation (PHIC) to cover the insurance premium subsidy for indigent members.
In a press statement, DBM Secretary Amenah Pangandaman said the Special Allotment Release Order (SARO) covers the subsidy of the remaining 673,965 indigent members enrolled under the National Household Targeting System for Poverty Reduction (NHTS-PR) for January to December this year.
"We are happy that before this year ends, we were able to cover the remaining subsidy for the health premiums of our kababayans. This is our way of showing that the DBM supports President Marcos Jr.'s goal of providing affordable and inclusive health care for all Filipinos," Pangandaman said.
The latest release is chargeable against the fiscal year 2022 built-in appropriation under the PHIC's National Health Insurance Program (NHIP).
To date, the DBM has released over PHP79.93 billion through three separate SAROs for the subsidy which corresponds to various billings for the full year or January to December 2022.
This covers the health insurance premiums of 21,161,308 indirect contributors.
"Maganda po ang hangarin ng National Health Insurance Program (The National Health Insurance Program has good intentions). That is why we made sure po that the program will have a continuous fund for next year," she said.
According to Pangandaman, the DBM has allocated over PHP100 billion for the implementation of the NHIP for fiscal year 2023.
Marcos, in his first State of the Nation Address, underscored the need for a stronger healthcare system in the country beyond the Covid-19 pandemic, citing the need to "bring medical services to the people and not wait for them to come to our hospitals and health care centers."
The PhilHealth is mandated to administer the NHIP, which aims to provide health insurance coverage and ensure affordable, acceptable, available and accessible healthcare services for all Filipinos.
In February 2019, former President Rodrigo Duterte signed Republic Act 11223 or the Universal Health Care Act (UHC) making all Filipino citizens automatically enrolled in the government's insurance program.
RA 11223 aims to provide health insurance coverage and ensure affordable, acceptable, available, and accessible healthcare services for all Filipinos. (PNA)