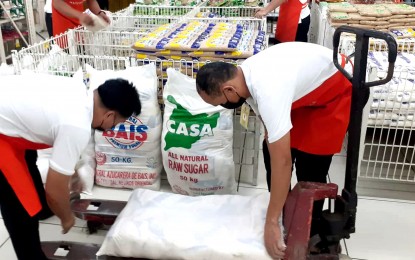 MANILA – A labor group on Monday asked the wage board of the National Capital Region for a PHP100 salary hike for private sector workers, citing the existence of urgent and reasonable grounds.
Kapatiran ng mga Unyon at Samahang Manggagawa (Kapatiran) chairperson Rey Almendras said their petition was initiated on behalf of all minimum wage earners in the agricultural and non-agricultural sector, retail/trade and manufacturing sectors in Metro Manila.
"The petition to increase the minimum wage stems from the need of the minimum wage earners to recover the lost value of their wages, cope with rising cost of living, and afford a dignified life as a common worker," he said in a statement.
The group asked the board to come up with a new wage order as the country's inflation rate increased rapidly within the past months – from 2.5 percent in October 2021 to 7.7 percent in October 2022.
He also cited reports that the inflation rate may accelerate further to as high as 8.2 percent in November.
They noted that the current minimum wage rate of PHP570 in NCR would only amount to PHP11,400 monthly income for a laborer who works five days a week.
"Evidently, minimum wages fall below this poverty threshold and way too far from achieving living wage as provided under the Constitution. The present NCR rate, in fact, constitutes a measly 10 percent of the Filipinos' dream for a 'simple and comfortable life' defined by NEDA in 2015," a part of their petition said.
On the other hand, Renato Magtubo, another official of the organization, added that the PHP100 wage hike is aimed at recovering the lost value of the minimum wage for workers.
"We in the Nagkaisa Labor Coalition has another track to pursue in rectifying decades of injustice done to workers by RA (Republic Act) 6727 or the Wage Rationalization Act. We want this law repealed and replaced by a new law which mechanisms truly ensure the realization of living wage as guaranteed by the Constitution," he said.
A brief picket rally was also held outside the wage board offices in Manila, for these to act swiftly on their petitions. (PNA)