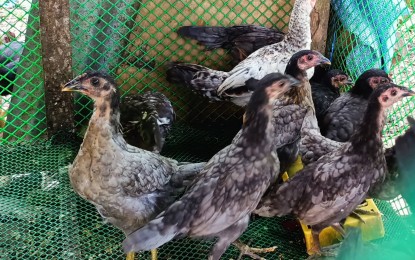 ILOILO CITY – Western Visayas is currently on high alert following the detection of its first case of the Avian Influenza (AI) Type A from samples taken from a backyard farm that is engaged in egg-laying business in Roxas City, Capiz province.
"Initially, the source of the infection came from ready-to-lay birds that were sourced in from Luzon," said Engr. Jose Albert A. Barrogo, OIC-Regional Executive Director of the Department of Agriculture Western Visayas Field Unit, in a statement released on Monday.
He said they received reports of high mortalities of ready-to-lay pullets in Capiz last week of November.
Five of the 10 serum/oropharyngeal swab samples that were submitted to the Regional Animal Diseases Diagnostics Laboratory (RADDL) and sent to the Bureau of Animal Industry for confirmatory test were positive for Influenza Virus Type A (IVA) subtype H5N1.
The H5N1 virus is highly contagious among birds and can be deadly, especially among domestic poultry, according to the Center for Disease Control (CDC).
"As of the moment, the area has been contained and disinfected by the authorities. Upcoming activities related to AI prevention and control measures are in place to assure the public of safety," Barrogo said.
He added that a close monitoring of bird flu critical areas in the region is being done, particularly in municipalities of Ajuy, Sara, Concepcion, and Dumangas in Iloilo; Sibalom, Antique; Sipalay, Negros Occidental; Barangay Bugnay in Jordan, Guimaras; and some areas in Aklan and Capiz.
The rest of the provinces in the region are advised to strengthen their biosecurity measures, activate their respective Provincial Task Force on Avian Influenza and issue pertinent executive orders on this matter.
The public is also encouraged to immediately report to the nearest municipal or provincial agriculture offices any unusual death of poultry in their locality.
Iloilo Governor Arthur Defensor Jr. released on Dec. 3 Executive Order 573 implementing a temporary ban on the entry of domestic and captured wild (ornamental) birds, poultry products and by-products from Capiz until Dec. 13.
Iloilo City, on the other hand, has a standing Executive Order that prohibits the entry of all live poultry and/or non-poultry and poultry products and by products indefinitely amid the continuing outbreak of avian influenza. (PNA)